Wix Misses Earnings Per Share Expectations, Stock Falls
The company reported earnings of 1 cent per share, compared to analysts' expectations of 13 cents per share
Update: Website building company Wix.com Ltd. published its third-quarter reports for 2017 Wednesday, missing earning per share expectations. The company reported earnings of 1 cent per share compared to analysts' expectations of 13 cents per share. In subsequent trading, the company's stock fell 12.9% before market close.

The company reported revenues of $111 million, a 47% year-over-year increase, compared to market expectations of $109.7. Wix attributes the increased income to new product releases and improvements to existing products that increased the number of paying users. The company reported it has 3.1 million paying users, a %33 year-over-year increase. As of September 30, the company has 114 million registered users, a 23% year-over-year increase. In upcoming weeks, the company intends to launch Wix Code, a cloud-based service for the creation of web applications.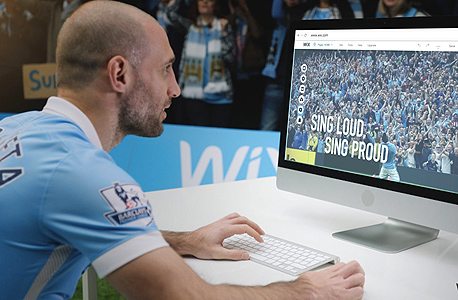 Manchester City FC and Wix

Wix collected $120 million in the third quarter of 2017, a 38% year-over-year increase, but its operating income loss grew from $9 million to $11.5 million.

Wix charges its customers on an annual basis but reports a fourth of that income every quarter following accounting rules. The company's incoming cash flow from paid users is, therefore, higher than the corresponding revenue it reports.

The company's net cash provided by operating activities more than doubled year-over-year to $22 million. Non-GAAP net income was $400,000, or 1 cent per share, compared to a non-GAAP net loss of $1.6 million, or 4 cents per share for the third quarter of 2016.

Following its third-quarter reports, Wix raised its 2017 outlook and is now predicting yearly revenues of $423 million to $424 million instead of $421 million to $423 million.

Wix recently announced a partnership with Brazilian soccer team Clube de Regatas do Flamengo. It previously signed partnerships with the New York Yankees and football club Manchester City FC.