FinTech 2017
Refunding Hacked ICO Investors Helped Us Move Forward, Says Cryptocurrency Company CEO
In August, as cryptocoin platform Enigma MPC was preparing for its ICO scheduled for September, the company's website and social accounts were hacked
In August, as cryptocoin platform Enigma MPC was preparing for its ICO scheduled for September, the company's website and social accounts were hacked. The hacker was able to get into 9000 digital wallets of people in Enigma's community and steal about $500,000. The following day, according to Enigma co-founder Guy Zyskind, the company's founding team announced it would return money to investors, drawing the funds from their wallets.

"This decision helped us move forward, The most important thing is the long-term investment," Mr. Zyskind said, speaking with 500 Startups Partner Adam Benayoun at a Fintech conference held in Tel Aviv by Calcalist, Israeli Bank Leumi, and accounting firm KPMG on Wednesday.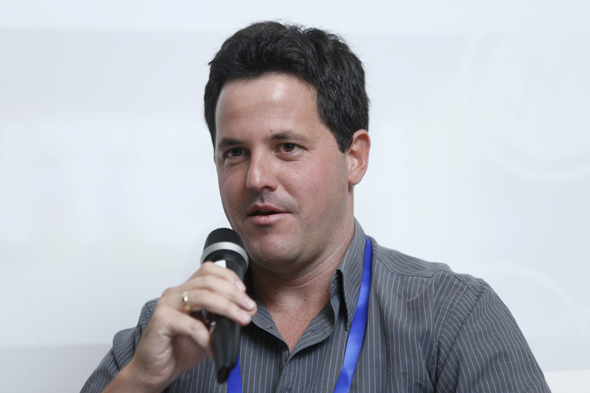 Enigma founder Guy Ziskind

"The goal here is to build value for the product, not concentrate on the price of the coin or stock," Mr. Zyskind added.

"In the business world, you can't have complete information transparency, and so the technology we work on attempts to become a secured database based on blockchain technology," Mr. Zyskind he added.

When asked about the pressures of working with digital currency Mr. Zyskind said that one must build resilience. "When you have more than 8000 people holding coins, every time the price drops by a few percentage points the community complains."

"There's a lot of commitment to the community," he added.