"Wonder Woman" Actress Gal Gadot Takes a Stand Against Hollywood Sexual Harassment
Ms. Gadot is refusing to sign for a "Wonder Woman" sequel over the involvement of producer Brett Ratner, who was accused of sexual harassment, Report Says
Israeli actress Gal Gadot, who played the title role in the 2017 Warner Bros. movie "Wonder Woman," is threatening to back out from the "Wonder Woman" franchise over the involvement of producer Brett Ratner, New York Post gossip section Page Six reported on Saturday.

According to the report, Ms. Gadot is taking a stand against Mr. Ratner, who has been accused of sexual harassment by six women so far. Ms. Gadot is refusing to sign for a "Wonder Woman" sequel until Mr. Ratner's involvement in the franchise is severed.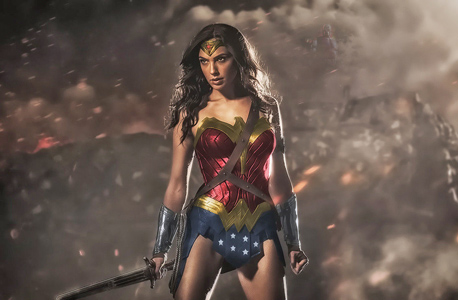 Gal Gadot as Wonder Woman

A Warner Bros. source told Page Six that Ms. Gadot stands by her principles and knows the best way to hit people like Brett Ratner is in the wallet. The source added that Warner Bros. would have no choice but siding with Ms. Gadot on the issue, as they cannot have a movie rooted in women's empowerment being partially financed by a man ­accused of sexual harassment of women.

Mr. Ratner's production company RatPac-Dune Entertainment co-financed "Wonder Woman" with Warner Bros.

Last month Ms. Gadot cancelled her participation in a Hollywood event for the Jewish National Fund, in which she was due to present Mr. Ratner with an award, citing a scheduling conflict.