Healthcare Cybersecurity Startup Medigate Raises $5.4 million
Medigate develops a cybersecurity platform that protects medical devices connected to healthcare provider networks
Tel Aviv-headquartered healthcare-oriented startup Medigate Tech Ltd. raised $5.35 million in seed money, the company announced Tuesday.

For daily updates, subscribe to our newsletter by clicking here.

The seed round was led by YL Ventures, a Silicon Valley-based seed-stage venture capital firm that invests in Israeli innovations, with participation from San Francisco-based early stage capital firm Blumberg Capital.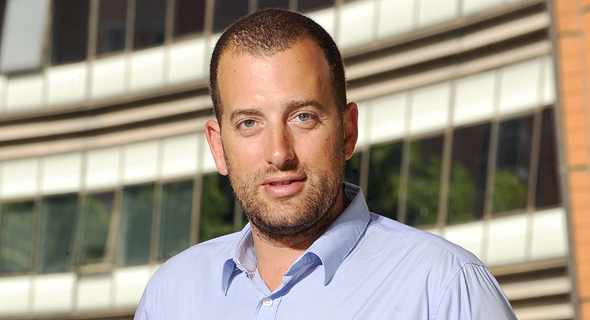 Yoav Leitersdorf, managing partner at YL Ventures

Medigate develops a platform that protects medical devices such as patient monitors, MRIs and CAT scanners from cyber attacks once the devices are connected to a healthcare provider network.

According to the company's announcement, healthcare providers today depend on nearly 100 million connected medical devices to deliver treatment to patients, and the number of these connected devices is expected to double in the next 2-3 years, but cyber attacks are also on the rise.

According to a May 2017 report by the Ponemon Institute LLC, a Michigan-based research center for privacy, data protection and information security policy, only 25% of medical device manufacturers and users surveyed by the company said the security protocols or architecture built inside devices adequately protect clinicians and patients. 31% of device makers said they were aware that due to unprotected medical devices patients experienced an adverse event or came to harm.

"These devices are inherently different from traditional IT endpoints and can't be protected by currently available products and practices," said Yoav Leitersdorf, managing partner at YL Ventures. "With the pandemic of cyber attacks targeting healthcare providers, far too many connected devices are left vulnerable and exposed, putting patient health and privacy at risk."

"It's an imperative to connect devices to the network, both to manage and monitor devices in real time and to understand and analyze the large amounts of data generated from these devices," said Medigate CEO and Co-founder Jonathan Langer. "At the same time, we see backdoor attacks like MEDJACK and ransomware attacks like WannaCry and NotPetya successfully targeting healthcare providers. Connected devices are a ripe target for cybercriminals.