Samsung Subsidiary Harman to Launch a Smart Mobility Testing Range in Israel
The 'living lab' will be developed in cooperation with Ben-Gurion University of the Negev, based in the south of Israel
Harman International Industries Inc., a wholly-owned subsidiary of Samsung Electronics Co Ltd., is launching an international smart mobility testing range in Israel, the company officially announced Tuesday. The range will be developed in cooperation with Ben-Gurion University of the Negev, located in the southern Israeli city of Be'er Sheva.

For daily updates, subscribe to our newsletter by clicking here.

The range was first announced in a cybersecurity workshop held at the university two weeks ago.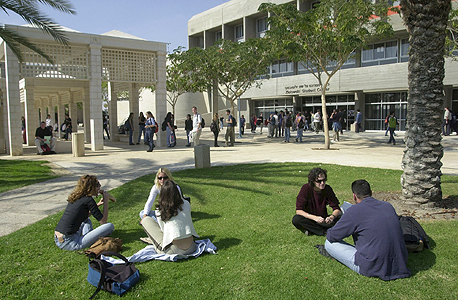 The Ben-Gurion University campus

According to the announcement, the range will act as a "living lab" for automakers, tier 1 auto suppliers and academic research institutions, enabling the testing and development of automotive cyber security, autonomous driving and smart mobility technologies. It will encompass all aspects of future mobility systems, including public transportation, private vehicles and personal mobility devices.

"Autonomous driving will not succeed without a strong cyber security infrastructure that protects our cars, devices and roadways from dangerous intrusions, and no one organization can meet the everchanging technology requirements that connectivity will demand," said Saar Dickman, vice president of automotive cyber security at Harman. "This collaboration brings together leading players in cyber security in the leading region for this work – Israel - to test and develop valuable standards that will benefit multiple industries and ultimately society."

Mr. Dickman is the co-founder of Israel-linked cybersecurity company TowerSec Automotive Cyber Security, bought by Harman in 2016 for $70 million. In 2015 Harman acquired Israel-linked Red Bend Software, a company offering a software management platform for automotive, mobile, and IoT products, for $200 million.

Also collaborating on the range are Berlin-based Deutsche Telekom Innovation Laboratories, venture capital fund Jerusalem Venture Partners, and Israel-based cybersecurity company Cymotive Technologies, whose chief executive is Yuval Diskin, former director of the Israeli Internal Security Service.