Off-Grid Solar Startup Expands to Ivory Coast
Amsterdam-based Lumos partnered with telecommunications company MTN to let customers pay for power with mobile phone
Amsterdam-based Nova Lumos Netherlands Holding B.V., which sells off-grid solar power kits in Nigeria, announced Monday it is expanding to Ivory Coast next month.

For daily updates, subscribe to our newsletter by clicking here.

In both countries, Lumos has a deal with MTN Group Ltd, a South Africa-based telecommunications company, that enables customers to purchase electricity through their mobile phones.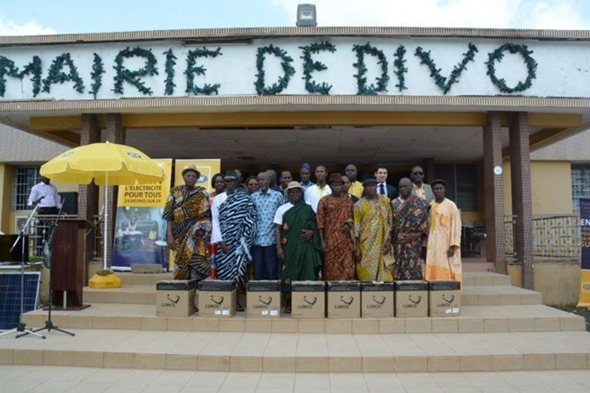 Lumos launch event in Ivory Coast

Last year, Lumos raised $90 million to power homes and businesses in Nigeria, bringing attention to the rapidly expanding market for off-grid solar products. An estimated 1.2 billion people on the planet do not have access to electricity and half of them live in sub-Saharan Africa, according to the International Energy Agency.

The Lumos kits, which consist of a rooftop solar panel and a battery, will be sold all over Ivory Coast by MTN, which has 10.5 million subscribers in the country.

Only about 40% of people in Ivory Coast, out of a population of 24 million, receive power from the national power grid. The rest rely on diesel generators and kerosene lamps.

Lumos has sold 65,000 solar kits in Nigeria since it began distributing them in 2016, the company said in a statement.

A report this week in Bloomberg cites Lumos' chief executive Nir Marom as saying the company is financing the expansion into Ivory Coast using the money invested in the company last year. He also said Lumos is trying to raise additional funds from private market and government-backed development agencies.