Mobileye Partners with Spatial Analytics Company Esri to Improve Pedestrian Safety
Real time data from Mobileye's sensor system will be combined with Esri's mapping, analysis and visualization service
Automotive chipmaker Mobileye an Intel Company is partnering with geographic information system company Esri to improve pedestrian safety in cities, the companies announced Tuesday.

For daily updates, subscribe to our newsletter by clicking here.

Jerusalem-based Mobileye, acquired by Intel in August for $15.3 billion, is currently the dominant player in the developing autonomous driving systems market, though most of the company's revenues come from selling advanced driving assistance systems.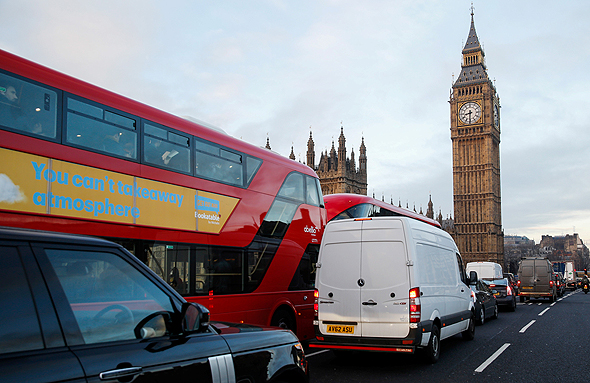 Urban environment (illustration)
Established in 1969 in Redlands, California, Esri's digital mapping is one of the global leaders in mapping data services.
Mobileye's sensor system will stream real-time data like pedestrian and cyclist activity into Esri's platform. The information will then be transmitted back to cars equipped with Mobileye's technology, enabling drivers to detect movements in their blind spots. The collaboration will also enable public transportation drivers to receive alerts about road hazards and be more aware of their urban surroundings.
Mobileye will now offer municipalities contracting the company the option to employ Esri's software, the company said in the announcement.
Due to the collaboration, "cities will be able to anticipate and help prevent the next collision, while in general managing all of their assets much more efficiently," said Nisso Moyal, director of business development and big data at Mobileye.