Netflix Thriller Fauda Premieres Second Season in Los Angeles
At the premiere, Fauda creators said the new season is faster, more cruel, and merciless, Israeli daily Yedioth Ahronoth reported
Fauda, the Israeli hit television show purchased by Netflix in 2016, premiered its second season at the Israel Film Festival in Los Angeles on Thursday. At a panel following the screening of the new season's first episode, Fauda creators Lior Raz and Avi Issacharoff said that season two would be faster, more cruel, and completely merciless, Israeli daily Yedioth Ahronoth reported.
For daily updates, subscribe to our newsletter by clicking here.
People understand the Israeli-Palestinian conflict better because of Fauda, said Adam Berkowitz, co-head of television at Creative Artists Agency (CAA) and the chairman of the Israel Film Festival, Yedioth Aharonot reported.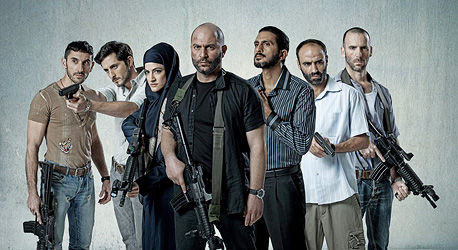 Fauda
Fauda (which means 'chaos' in Arabic) follows the members of an Israeli undercover special forces unit operating inside Palestinian territories. The show was developed by Messrs. Raz and Issacharoff based on their military service.
Fauda premiered in Israel in 2015 and was lauded for fleshing out both Jewish Israeli and Arab characters, giving them equal screen time and complex storylines. It was purchased by online streaming service Netflix, where it premiered in December 2016.
In August, Netflix announced it is working with Fauda creators Messrs. Raz and Issacharoff to develop two new series: a straight-to-series untitled project which will star Mr. Raz and a second series titled "Hit and Run."
"Lior and Avi are excellent storytellers, and we're proud to expand our relationship with them," Cindy Holland, vice president of original content for Netflix, said in a statement. "We're drawn to the global vision they have for their projects, each infused with drama, urgency, and relevance to our modern era."