Despite Internal Turmoil, Saudi Arabia Still Attractive to Multinational Tech
Earlier this month, Saudi Crown Prince Mohammed bin Salman launched an arrest campaign aimed at the country's senior officials and top businessmen
In recent weeks, international media has been looking to Saudi Arabia. Earlier this month, Saudi authorities led by the powerful Crown Prince Mohammed bin Salman, undertook an unprecedented campaign to arrest scores of senior country officials and top businessmen. The assets of those arrested, estimated to be worth billions of dollars, were seized under the banner of fighting corruption.

For daily updates, subscribe to our newsletter by clicking here.

Business practices typically considered 'corrupt' in western economies are an integral part of the way business is carried out in Saudi Arabia. The current arrest campaign has been observed as an attempt by the ambitious 32-year-old Crown Prince to eliminate his rivals and assert his power on his path to become the youngest King in Saudi history.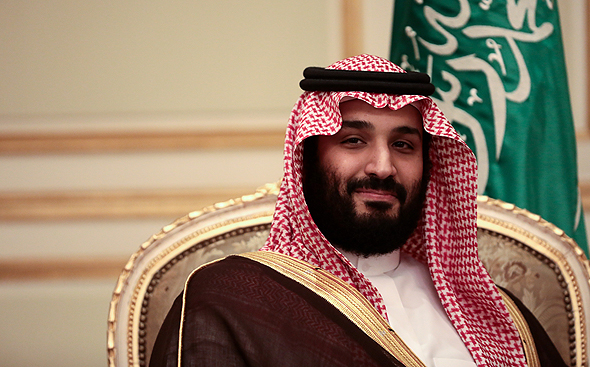 Saudi Crown Prince Mohammed bin Salman. Photo credit: Bloomberg

The ongoing arrest campaign is topping up two dramatic years during which Bin Salman has been acting to shake and modernize the stagnant monarchy, with a special emphasis on its volatile oil-based economy. At the center of Bin Salman's reform is an effort to reduce Saudi Arabia's oil dependency, a plan known as "Vision 2030." Under his plan, Bin Salman aims to diversify the economy by attracting foreign investors into the Saudi market.

Recent events, and especially the detention of famous tycoons such as Alwaleed bin Talal and Mohammed al-Amoudi, led some to grow concerned about the willingness of foreign investors to put their money into the Saudi market. But those watching the Saudi economy may notice some positive indicators.

Dr. Abdulaziz Bin Salem Al Ruwais, governor of the Saudi Communications and Information Technology Commission (CITC) was quoted on Monday by Saudi television network Alarabiya saying that CITC has recently received requests from international companies, including Amazon, Facebook, and other companies in the field of cloud computing, all asking to enter the Saudi market.

These requests should not come as a surprise. With 70% of the Saudi population aged under 30, according to a recent statement by Bin Salman, Saudi youths are a rising force in society and are demanding new technologies. Young Saudi population is expected to create multiple business opportunities in the IT market for years to come.

Despite government budget-cuts declared in 2015 as part of austerity measures, spending on telecommunications and information technology is on the rise in Saudi Arabia. According to Mr. Al Ruwais, spending in the tech sector amounted to approximately $35 billion by the end of 2016 and is expected to amount to $36.8 billion by the end of the year.

Doron Peskin is an analyst of Middle Eastern economies and the head of Concord MENA, a company specializing in public sentiment analysis of Arab countries.