India Cancels $500 Million Missile Deal with Rafael, Report Says
Israel-based arms developer Rafael has already started working with companies in India to produce the missiles
India's Defense Ministry has canceled a $500 million deal to purchase anti-tank guided missiles from Israel-based arms developer Rafael Advanced Defense Systems Ltd., according to a report published Monday in the Indian Express.

For daily updates, subscribe to our newsletter by clicking here.

The deal, seen as a sign of growing defense cooperation between Israel and India, was negotiated last year. Rafael has formed a joint venture with India-based industrial firm Kalyani Group to manufacture Rafael's Spike missiles in India. The production plant, which is located near the city of Hyderabad, was inaugurated in last August.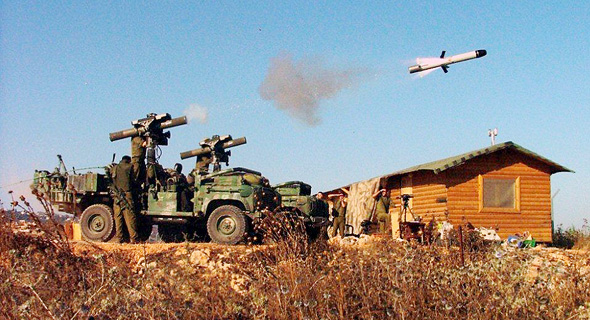 Rafael demonstrates missile launch

India's Defense Ministry canceled the purchase, opting to have the country's domestic defense research agency develop similar anti-tank missiles instead, the newspaper reported, citing sources in the Indian Defense Ministry.

Rafael released a statement saying it has not been informed of any change to the deal.

"We are not aware of any official alteration to the decision," Rafael's statement said. "The Spike missile system, which is in use in 26 countries, was chosen by India after a long and continuous testing process that the system passed with distinction under a large variety of scenarios."

"Following the negotiations, we established infrastructure for production together Kalyani Group and Bharat Dynamics Limited," Rafael said.

"At this point, Rafael is proceeding as usual according to the plan," the company said.