Parts Acquisition Software Startup SourcingBot Raises $1.5 million
SourcingBot develops software that optimizes the purchasing of electric components for manufacturing. Powered by a machine learning algorithm, the software helps find replacement parts and reduce risks inherent in manufacturing electronics
Berlin-based startup SourcingBot, which develops software for purchasing manufacturing parts, has raised $1.5 million in a seed funding round led by the investment bank of the German state of Brandenburg, SourcingBot CEO Ran Oren said in an interview with Calcalist.
For daily updates, subscribe to our newsletter by clicking here.
Berlin-based IEG-Investment Banking Group, which represents institutional and private investors, also participated in the round.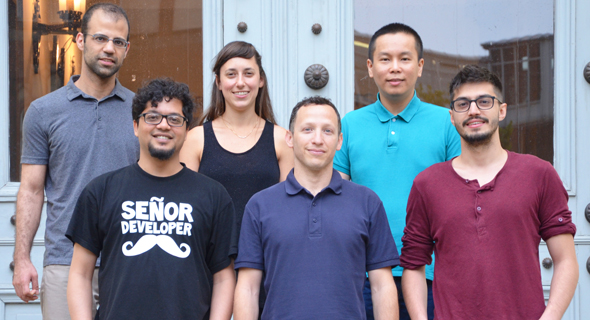 The SourcingBot team. Photo: Nitzan Sadan

SourcingBot develops software that optimizes the purchasing of electric components for manufacturing. Powered by a machine learning algorithm, the software helps find replacement parts and reduce risks inherent in manufacturing electronics.

"We want to make the sourcing of parts more efficient and to become a source of information for entities in the world of electronic manufacturing," Mr. Oren said. "We focus on optimizing the communication between vendors and their customers."

Mr. Oren said the funding will allow his startup to keep running for two years.

SourcingBot is also the recipient of a 150,000 euro grant ($178,000) from EXIST Start-Up Germany, a government-funded program that is meant to draw startups to Berlin and Munich.