Mylan's Chairman was Right
In a 2015 letter, Robert J. Coury forecasted Teva's current troubles
Two years ago, in the midst of a struggle for dominance between Mylan N.V. and Teva Pharmaceutical Industries Ltd., Mylan's Executive Chairman at the time Robert J. Coury sent a brutal and disparaging letter to Erez Vigodman, Teva's CEO at the time.

For daily updates, subscribe to our newsletter by clicking here.

Teva was trying to takeover Mylan, then a bitter competitor and now an even more biting rival following its launch of a generic version of Teva's flagship drug Copaxone in October. Teva tried to acquire Mylan for $40 billion, and the failure pushed Mr. Vigodman into the $40.5 acquisition of Allergan's generic arm Actavis, a company that bore much resemblance to Mylan.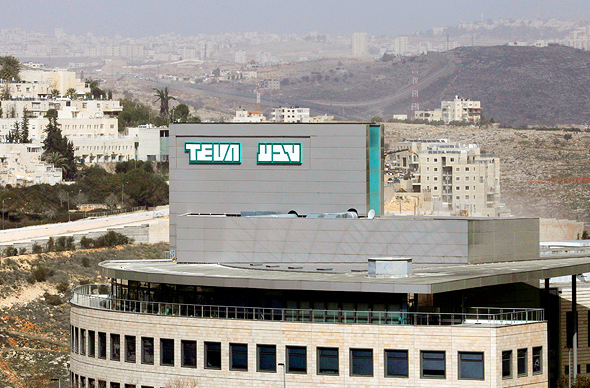 A Teva Facility. Photo: Reuters

A public exchange of letters developed between Mr. Coury, largely considered in the Pharma industry as an outspoken and even abrasive man, and Mr. Vigodman. The correspondence culminated in the humiliating aforementioned letter, which detailed the reasons behind the board's unanimous rejection of the bid.

"As you well know, Teva faces the looming loss of significant revenue from the end of exclusivity for the Copaxone franchise, and has seen years of consistent and significant underperformance," Mr. Coury wrote in April of 2015 in a letter spanning over 3,000 words. Teva has exhibited "a constantly changing and flip-flopping strategy, rotating leadership, shareholder outrage and a flat to negative growth outlook," he added.

Mr. Coury went on to explain Teva's perceived shortcomings and the undesirability of the merger in excruciating detail, saying "there is simply no ultimate benefit in the three core areas that we believe are essential to any transaction in our industry: geographic reach, portfolio diversification, and capability expansion."

The Actavis deal did not generate those three things for Teva either. The deal forced Teva and Actavis to sell off overlapping assets as part of the European Commission's conditions for approving the deal, due to concerns that the "merged entity would have faced insufficient competition from the remaining players."

In essence, this meant Teva parted from a larger than expected percentage of its most profitable businesses and products, leaving it with a collection of generic drugs in a market becoming more and more problematic due to the consolidation of its strengthening customers. Moreover, the acquisition did not award Teva any capabilities in novel areas or bring about a brand name replacement for Copaxone.

"What will be left is a short-term financial pop and longer-term value erosion," Mr. Coury concluded, forecasting quite aptly Teva's current situation, as reflected in its disappointing third quarter.

He then moved on to what is often seen as the root of Teva's problems—its board of directors, which even after some changes still includes many of the people who signed off Teva's failed decisions in the past few years.

While the letter seemed exceptionally harsh at the time, after three years of stock market crash, lowered outlooks and operational disappointments, it seems somewhat tame. It would have even made a good basis for Teva's rehabilitation plan.

"We also were interested to read in your communications to your employees that your operations in Israel would be unaffected by a combination, reflecting your long history of refusing to take costs out of Israel at the expense of far more efficient operations and employment elsewhere," Mr Coury wrote at the end, adding "the Mylan Board wishes you the best in attempting to turn Teva around."

Those who read the letter at the time could have foretold the future with a high level of accuracy, and thus are not surprised by the forceful steps taken by Teva's new CEO Kåre Schultz. Similar only to Teva's former CEO Jeremy Levin, also a complete "outsider," Mr. Schultz is capable of evaluating Teva in a cold, calculated and unsentimental way. Thus, he can make the harsh and painful decision of cutting a large percentage of Teva's Israeli employees in a way that someone local wouldn't have been able to.

As Calcalist first reported on Thursday, Teva will terminate 20%-25% of its Israeli employees in the upcoming weeks, and a few thousand of its American employees, in an unprecedented move. While emotionally it's a hard decision to process, from a business-finance point of view it's essential. If Teva wants to survive while its falling revenues threaten its ability to haul its $35 billion debt, it needs Mr. Schultz's axe. In reality, it needed it a long time ago.