Mind the Data
Trusting Intelligence
You can't make good decisions if you can't trust your data
While the human race is taking its time, a new evolutionary front is expanding, going forward at a dizzying speed. While it is still in its earlier, immature and limited phase, it has the potential to change the way we think about, collect and access data across all industries.
For daily updates, subscribe to our newsletter by clicking here.
Technologies which fall under the wide umbrella of Artificial Intelligence (AI) have already reached their operational maturity, and are already available for commercial use. These technologies are turning organizations upside-down. It is no longer a hypothesis. If you choose to embrace AI, you will get a competitive advantage—and fast.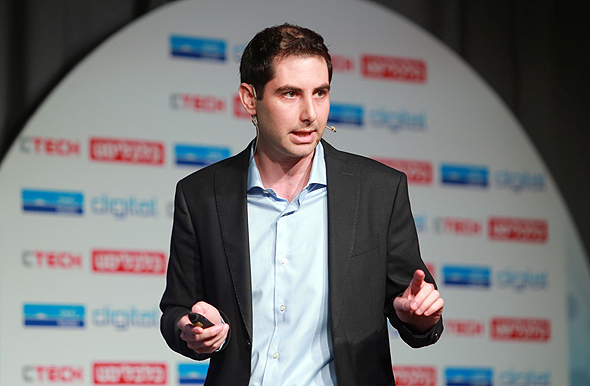 Moran Ben-Gigi. Photo: Oriel Cohen
But AI is not a change that can only be viewed as another step up the ladder of an ongoing organizational and operational improvement. Its potential reaches far beyond replacing an inefficient process, or introducing a "this does only this, but it does it well" kind of system. No, to fully grasp what AI brings is to understand that it can lead a business to a totally new business model.
But as with every new technology, tread with caution. There are hundreds of shining new platforms—but do they actually fit your business need? I believe the process of implementing AI needs to begin by discussing the business' need, and only then deciding which technology provides the best solution to that need. You need to dictate the right path— don't let the path dictate itself upon you.
Beyond the vision and theory, I do see, when I talk to stakeholders in the market, a significant rise in the number of organizations that seek to understand how implementing AI, with its automation and digitization processes, would influence their business, and how it can create real business value.
These organizations are, however, battling an ongoing paradox: On the one hand, they are motivated to enter a new age, with new abilities, in a "not-really-totally-defined" way that would crown them as "first to market". On the other hand, they want actual numbers, based on actual data, pertaining to future outcomes, which—as anyone dealing with the future knows— can't really be predicted.
In this unknown territory, organizations need a partner, someone who can help them smoothly integrate man and machine, working side by side. This process can be initiated by the "human" side, changing the HR mindset, recruiting engineers and not "businesspeople", or from the "machine" side, implementing smart production lines that sort through products blazingly fast, 24/7, with no lengthy training, vacation, mistrust issues, complaints and strikes.
The countless thrilling options that the age of AI brings with it create a great dilemma. Sure, it will influence probably every aspect of our lives, but it can also potential bring us unwanted consequences. Cognitive automation can increase our work yield and create an enormous competitive advantage, but we still need to provide a "human touch" to our human customers and employees.
There are, indeed, quite a few caveats, and I think two of them should be on everyone's mind: The reliability and accuracy of the data, and the privacy of information.
AI is based on trust. You can't make good business decisions if you can't trust your data and therefore the insights derived from it. But only a third of the organizations say they trust their data, the insights and the analysis "at a high level". In my view, the change we are facing will be a positive one. The world would become smarter, safer and healthier, and the growth of this "parallel evolution" will likely integrate into all of our lives in the next decade.
Moran Ben-Gigi is Partner, and Head of Data & Analytics practice at KPMG Somekh Chaikin.