AI-Powered Headhunting Company Woo Raises $7 Million
Woo unveiled its virtual headhunting bot, "Helena," which the company says can match employers and employees by applying artificial intelligence technologies
Woo.io, a San Francisco and Tel Aviv-based company applying artificial intelligence technologies to headhunting and talent scouting for employers, has raised $7 million in a Series A funding round, the company announced Tuesday. To date, the company raised $11.4 in investments.

For daily updates, subscribe to our newsletter by clicking here .

The round was led by British businessman Lord David Alliance, with participation from existing investors.

Woo said it would use the funds for research and development and to fuel the company's expansion into the U.S. The company currently employs around 70 people, according to LinkedIn data.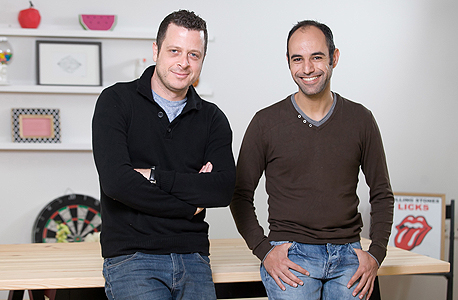 Woo founders Liran Kotzer (left), and Ami Dudu (right)

Woo also unveiled its flagship product, "Helena," an AI-based bot that acts as a virtual talent scout for employers. Woo's bot automatically scouts and approaches candidates on behalf of employers and can also serve as an agent for job seekers.

Woo's technology collects data from job seekers and employers and algorithmically matches them. The company also shares insights on individual job seekers, companies, and market trends. Among Woo's clients are companies such as WeWork, Lyft, Uber, and Microsoft.

"Helena turns the tables on today's labor-intensive, and largely unscientific, recruitment process," Woo's founder and CEO said in a statement. "Unlike using a pricey headhunter to manually source and screen a limited number of candidates for specific jobs, Helena uses data science to hire. This not only spares employers and job seekers the hassle of having to find each other, it makes for an infinitely more accurate and scalable hiring solution."