Teva Announces Restructuring, Ousts Second in Command
The troubled Israeli drugmaker has combined its generic and specialty drug divisions, effective immediately
A month after Kåre Schultz stepped in as CEO, Teva Pharmaceutical Industries Ltd. announced a new organizational and leadership structure Monday. The company will no longer operate two separate divisions for generic and specialty drugs, instead of combining all research and development operations into one global group.
For daily updates, subscribe to our newsletter by clicking here.
Teva also announced that high-profile executive Michael Hayden, who served as Teva's president of global research and development and its chief scientific officer, will be retiring by the end of the year. Mr. Hayden was appointed in 2012 by Teva's then CEO Jeremy Levin. Teva also ousted the president of its global specialty medicines group Rob Koremans and Dipankar Bhattacharjee, president of its generic medicines group.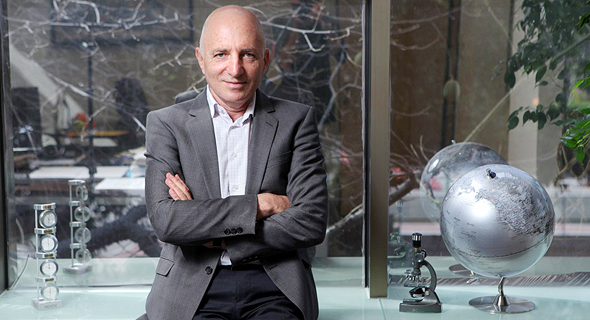 Ousted Teva exec Michael Hayden
The fall in Teva's revenues casts doubt on the company's ability to haul heavy debt load, a result of the company's $40.5 billion acquisition of Allergan's generic unit Allergan Generics in 2016. A fall in generic drug prices and expiration of patents related to the company's flagship drug Copaxone last year are at the core of the company's lower than expected revenues.
Last week, Calcalist reported that Teva intends to cut 4,000 jobs worldwide.
The new structure is designed to achieve better commercial focus and drive value creation, the company said in a statement.
"Teva is taking decisive and immediate action to address external pressures and internal inefficiencies," Kåre Schultz, Teva's president, and CEO said in a statement. "Our new company structure will enable stronger alignment and integration between R&D, operations, and the commercial regions, allowing us to become a more agile, lean and profitable company."
Teva announced the appointment of Michael McClellan to the role of executive vice president, chief financial officer. Mr. McClellan joined Teva in 2015 and has served as interim group CFO since July 2017. Before joining Teva, Mr. McClellan was the U.S. CFO at French pharmaceutical company Sanofi S.A. He will oversee Teva's finance, business development, investor relations and IT divisions, the company said.
Teva also appointed Hafrun Fridriksdottir to the role of executive vice president, global research, and development. Ms. Fridriksdottir joined Teva in 2016 and has served as the company's president of global generics research and development. Before joining Teva, Ms. Fridriksdottir was a senior vice president at Irvine, California-headquartered pharma company Allergan Inc.