Update: WeWork Buys Social Networking Service Meetup
WeWork co-founder and CEO Adam Neumann announced the acquisition of Meetup at a blog post Tuesday
New York City-headquartered shared office space company WeWork has bought Meetup, WeWork co-founder and CEO Adam Neumann announced in a blog post Tuesday. Mr. Neumann did not specify the terms of the deal.

For daily updates, subscribe to our newsletter by clicking here.

Crunchbase first reported the deal on Monday, after Meetup CEO and co-founder Scott Heiferman made an announcement at an internal meeting. Mr. Heiferman reportedly mentioned the amount of $30 million at that meeting, but it is unclear if this is Meetup's acquisition price.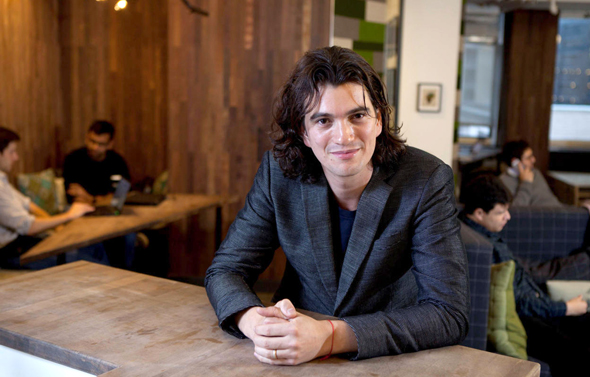 WeWork founder Adam Neumann. Photo: Dan Keinan
Founded in 2002 and based in New York City, Meetup is a networking website and mobile app where users can organize and participate in offline group meetings based on shared interests. Meetup reports 35 million members.
"As the world gets more and more connected every day through technology, we're actually finding that people are more disconnected now than ever," Mr. Neumann wrote, adding that WeWork was launched with the intention to build a community and bring people together. "It is with that purpose in mind that I'm excited to share with you today that we are welcoming Meetup to the WeWork family," Mr. Neumann wrote.
Meetup charges usage fees from members and has last participated in a funding round in 2014. According to Crunchbase, Meetup has raised $18.3 million in investments.
Co-founded in 2010, WeWork grew rapidly from two workspaces and a thousand employees in its first year to around 15 thousand workers in 155 offices around the world. The company is currently valued at $20 billion after a $4.4 billion investment from Softbank Group Corporation.
In October, WeWork announced a plan to move into a new New York City Headquarters inside department store Lord & Taylor's flagship Fifth Avenue store, which the company acquired for $850 million.
Last week, WeWork announced it has invested in women-only coworking startup The Wing. The $32 million investment is the company's largest investment ever.