Israel Partners With Chinese Venture Firms to Launch Startup Accelerators in Beijing
Chinese venture capital firms DayDayUp and ShengJing360 will collaborate with the Israeli government on the accelerator project. Ten Israeli startups were selected for the program
The Israeli Ministry of Economy is collaborating with Chinese venture capital firms DayDayUp and ShengJing360 to launch two accelerators for Israeli startups in Beijing. On Tuesday, the ministry of Economy announced the ten startups selected to participate in the program at a conference held in Tel Aviv.

For daily updates, subscribe to our newsletter by clicking here.

Among the startups chosen to participate in the program are Tel Aviv-based artificial intelligence capital markets forecast service I Know First; Anzu, which develops immersive, 3D virtual reality-based advertising platform; Watteam, an Irvine, California-headquartered company developing a smart power meter for cyclists; and TechsoMed, a MedTech startup developing ultrasound-based tumor monitoring and treatment systems.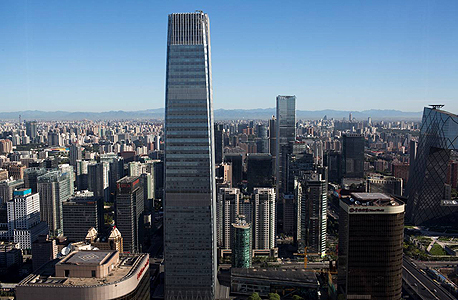 Beijing (illustration). Photo: Bloomberg

Shengjing360 has already invested approximately $100 million in Israeli ventures through limited partnerships in Israel-based venture capital funds as well as through direct investment in Israeli startups. DayDayUp is a shared office space company and leading business community in China. DayDayUp's Beijing offices already host seven Israeli startups.

The ten selected startup will participate in a six-month program in Beijing, which will include mentorship and advise on legal and regulatory issues related to the Chinese market. The program will also facilitate meetings with potential clients and investors.

"As Chinese companies and investors are looking for new technologies from Israel, Israeli companies are showing a willingness to enter the Chinese market," DayDayUp founder Bo Yiqun said in a statement.