China's Zhejiang Drore Invests $4 Million in Tourism Tech Company Acoustiguide
The Israel-headquartered company offers devices and apps for multimedia guided tours
China-based smart tourism company Zhejiang Drore Technology Co. Ltd is investing $4 million in guided tours tech company Espro Acoustiguide Group, Acoustiguide's Executive Chairman Israel Gal told Calcalist in an interview.

For daily updates, subscribe to our newsletter by clicking here.

Zhejiang Drore will invest an additional $8 million in Acoustiguide in the first half of 2018. The investment is part of a wider collaboration between the two companies for the development of advanced tourism technologies.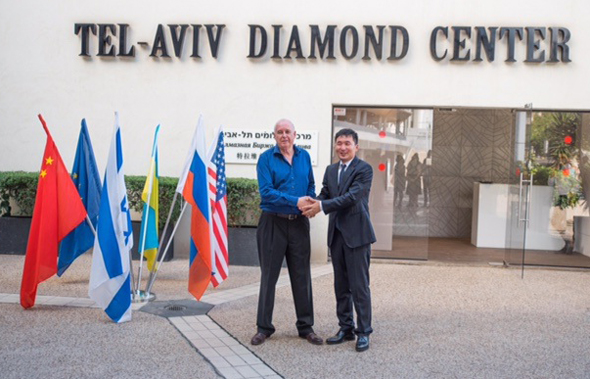 Left to right: Acoustiguide's Executive Chairman Israel Gal and Zhejiang Drore's Chairman and CEO Jason Song
Headquartered in Kfar Saba, 9 miles (14 km) northeast of Tel-Aviv, Acoustiguide offers devices and apps for guided tours in museums, tourist attractions, heritage and historical sites, and visitor centers. The company has several international subsidiaries, including in China, and offers its products in almost 50 languages. Now a private company, Acoustiguide was previously listed on the London Stock Exchange.
Established in 2006 in Hangzhou, the capital of China's Zhejiang province, Zhejiang Drore offers a tourism cloud service that integrates technologies like 3D live maps and augmented reality. The company monitors and analyzes visitor traffic in over 200 tourist attractions and museums in China.