New Fund to Navigate Startup World by Following Waze Founder
A new Israeli public venture fund competing for government backing has teamed up with Waze co-founder Uri Levine to invest in his portfolio companies
In an ecosystem that sees over a hundred acquisitions of homegrown tech companies a year, for many Israelis, the dream of riches goes hand in hand with a dream of founding a startup and selling it to a big multinational company. A new Israeli public fund is banking on the sentiment. "Are you dreaming of an exit?" reads a press release published by the Ayalon Startup fund yesterday. To drive the message home, the fund further explained it partnered with one of the founders of navigation app company Waze, bought by Google in 2013 in a deal worth $1.3 billion.

For daily updates, subscribe to our newsletter by clicking here.

While other deals may have been bigger, the acquisitions of Waze, of Israeli grown messaging service ICQ by AOL in 1998, and the acquisition of Jerusalem-based Mobileye by Intel for $15.3 billion, is now part of Israeli folklore.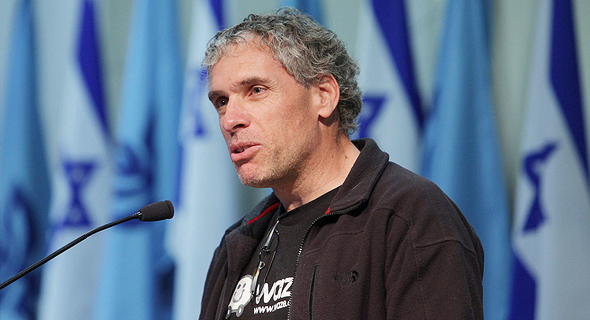 Waze co-founder Uri Levine. Photo: Orel Cohen

The fund, established by Israel-based Ayalon Insurance Company Ltd. and Halman-Aldubi Investment House, is one of five known funds competing for government backing following a tender published by the Israeli Ministry of Finance in July. According to the tender, up to four technology growth funds chosen by the ministry will eligible for loss protection of up to $14 million, and for governmental credit guarantees of up to $28 million.

The chosen funds will be announced in the upcoming month, but to be eligible the funds need to raise around $115 million on their own by securing commitments from institutional investors and public investors. The Ayalon Startup Fund is the third to submit its prospectus to the Tel Aviv Stock exchange, but unlike the others, its founders say the fund's scope is too small to justify selecting an investment consultant, and so they have decided to team up with Waze co-founder Uri Levine.

Mr. Levine is currently a stakeholder or person of interest in 14 companies. He intends to invest in eight of them, and the fund has committed to invest in them as well, for a total sum of $25 million. Among the eight are public transit tracking app Moovit, pension financial analysis service FeeX Ltd., airfare ticket tracker FairFly Ltd. and gift voucher marketplace Zeek Mobile Ltd. The fund also committed to an investment in Refundit, a new company established by Mr. Levine.

Though not part of the fund, Mr. Levine will receive 20% of the fund's profits as carried interest. The fund's founders say teaming up with Mr. Levine will enable them to skip over the selection process and present a ready portfolio from the get-go.

According to the model described by the fund, it is committed to investments in startups based solely on the identity of the investor, without additional due diligence processes. While Mr. Levine is a veteran in the industry, his considerations as a long-time investor might be different from those of a new investor just learning of the company.