WeWork Doubles its Corporate Client Base in One Year, Report Says
According to a Recode report, big corporate clients earned the shared office space company $250 million in revenue this past year
Corporate businesses that lease office space from WeWork generated $250 million in revenue this year for the co-working real estate startup, according to a report published last week on ReCode.
For daily updates, subscribe to our newsletter by clicking here.
The article cites data from WeWork, saying that businesses with 1,000 employees or more brought in 25% of WeWork's $1 billion annual revenue this year and 30% of the company's monthly revenue. The number of WeWork's large corporate clients has doubled this year, to more than 1,000, according to the report.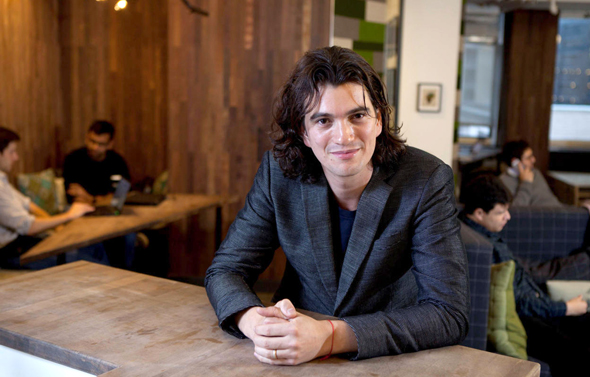 WeWork CEO Adam Neumann. Photo: Dan Kenan
A spokesman for WeWork confirmed the details.
Co-founded in 2010, WeWork grew from two workspaces and a thousand employees in its first year to around 15 thousand workers in 155 offices around the world. The company is currently valued at $20 billion after a $4.4 billion investment from Softbank Group Corporation in August.
Last week, WeWork announced it had bought Meetup, a 35 million members networking website and mobile app where users can organize and participate in offline group meetings based on shared interests.
In November, WeWork announced a $32 million investment in women-only coworking startup The Wing, WeWork's largest investment to date.
In October, WeWork announced a plan to move into a new New York City Headquarters inside department store Lord & Taylor's flagship Fifth Avenue store, which the company acquired for $850 million.