Shipping Company ZIM Tests Blockchain-Based Bills of Lading
ZIM has completed a pilot program to replace traditional shipping papers with a blockchain-based app
Israeli shipping company ZIM Integrated Shipping Services Ltd. has completed a pilot program replacing traditional bills of lading with electronic, blockchain technology-based shipping documents, the company announced Monday. The company tested the technology while transporting cargo from China to Canada.

For daily updates, subscribe to our newsletter by clicking here.

The pilot was carried out in collaboration with Israel-based startup Wave Ltd., developers of the blockchain-based application. The Wave app connects all members of the shipping supply chain on a peer-to-peer decentralized network that allows them to directly exchange electronic documents. The app manages ownership of documents on the blockchain, allowing users to issue, transfer, endorse and manage shipping and trade related documents.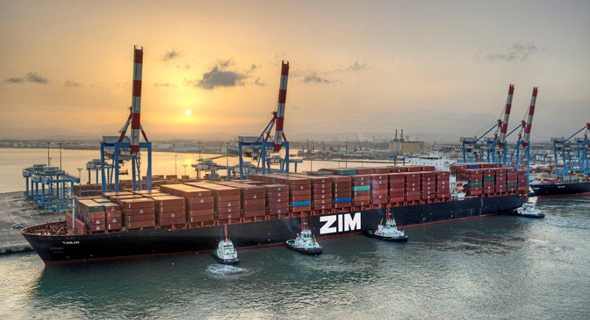 ZIM ship

"Promoting innovation and technology in our industry is an integral part of ZIM's vision," ZIM CIO Eyal Ben-Amram said in a statement. "While we are still in the process of evaluating the technology, we are confident that this type of forward-looking idea will advance our industry as a whole towards a more efficient and modern phase."

"Moving to a digital bill of lading would be hugely beneficial in supporting the supply chain in general, through reduced costs, error free documentation and fast transfer of original documents," said Wave CEO Gadi Ruschin.

Founded in 1945 and headquartered in the northern Israeli port city Haifa, with additional headquarters in Norfolk, Virginia, ZIM is Israel's largest cargo shipping company, operating in over 120 countries.