Viola Group Launches New Fintech Fund with $100 Million in Commitments
The Israel-based technology investment group already has several vehicles dedicated to investments in early-stage companies, growth capital and a venture debt arm
Israel-based Viola Group, a technology-oriented private equity investment group, secured $100 million in commitments for a global fund called Viola FinTech, the group announced Wednesday.

For daily updates, subscribe to our newsletter by clicking here.

The fund is backed by several global banks, insurance companies and asset managers, including Canada's Scotiabank, New York-headquartered insurance firm The Travelers Companies Inc. and Israel-based Bank Hapoalim. Viola is aiming to close the current fund at $120 million to $150 million, the group said in a statement.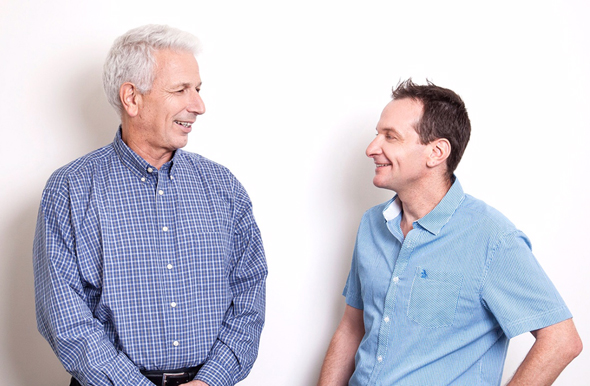 Left to right: Daniel Tsiddon and Tomer Michaeli. Photo: PR

Viola FinTech's founder is Daniel Tsiddon, a former deputy manager of Israel-based Bank Leumi and former chairman of the bank's investment arm. General partner Tomer Michaeli previously co-founded data-based credit startup FundBox. Viola Group co-founder Avi Zeevi is the chairman of the fund's investment committee.

The fund will invest around half of its funding in Israel-based companies. "We'll invest in companies that have already raised seed (funding), usually companies that already have an institutional investor," Mr. Michaeli added.

"The new fund is a joint initiative of Avi Zeevi and myself," Mr. Tsiddon told Calcalist. "During my tenure in Bank Leumi he used to consult with me before making investments and we realized that's a real need in the industry that's not limited to just the both of us. The alternative in today's industry is corporate funds managed by big corporations."

Founded in 2000, Viola Group counts several investment vehicles under its umbrella. Viola Ventures, until recently Carmel Ventures, invests in early-stage tech companies; Viola Growth is a growth capital fund; Viola Credit is the group's venture debt arm; and Viola Partners is an investment fund for private investors. The group has over $2.8 billion in combined assets under management.