Teddy Sagi Backs Clean Energy Startup for $3 Million
Israel-based SmartGreen develops a system for optimizing and reducing energy consumption. Its customers include HP, McDonald's Israel and Hong Kong-based electric company China Light & Power
Teddy Sagi is investing $3 million in Israel-based clean energy startup SmartGreen Ltd., according to an announcement published by the business magnate's companies group Wednesday. SmartGreen previously raised around $2 million.

For daily updates, subscribe to our newsletter by clicking here.

Mr. Sagi is the founder of gambling software company Playtech, the owner of mobile ad tech company Glispa Global Group, and also owns London's Camden Market, which uses SmartGreen's technology.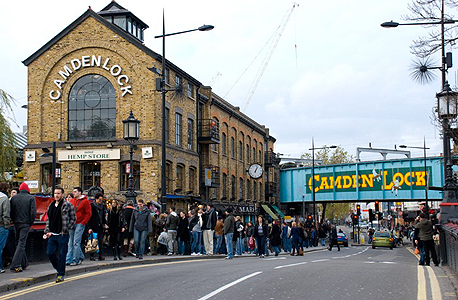 Camden Market. Photo: the_anthology.com

Established in 2014 and based in Rehovot, a city in central Israel, SmartGreen develops and markets a system for monitoring, managing and optimizing energy consumption. The company's system is meant for use in factories, commercial and industrial facilities, malls, shopping centers, hospitals, and schools.

According to SmartGreen, its customers include HP Inc., Hong Kong-based electric company China Light & Power Company Ltd., McDonalds Israel and Tel Aviv-listed Shufersal Ltd., Israel's biggest supermarket chain.

"Buildings are responsible for 55% of the global energy consumption, which amounts to around $1 trillion a year," said SmartGreen CEO Nati Freiberg. "Only 1% of buildings currently have systems for energy and operational management."

SmartGreen's systems can reduce energy consumption by up to 25% without having to invest in new equipment, the company says on its website.

SmartGreen currently employs 15 people and intends to double its workforce in the recent future, the company's announcement states.