Israeli Defense Contractor Meprolight Opens Two Labs in Latin America
The labs will help service weapons systems purchased by a "prominent Latin American Army," Meprolight says
Israel-based defense technology manufacturer Meprolight Ltd. has opened two maintenance laboratories for electro-optical products in an undisclosed Latin American country, the company announced Thursday.

For daily updates, subscribe to our newsletter by clicking here.

Part of SK Group, Meprolight manufactures electro-optical defense systems, such as thermal and night vision equipment, electro-optical sights, and laser range finder systems. The company was founded in 1990 and has customers worldwide, including in the U.S., Turkey, Singapore, Chile and Colombia.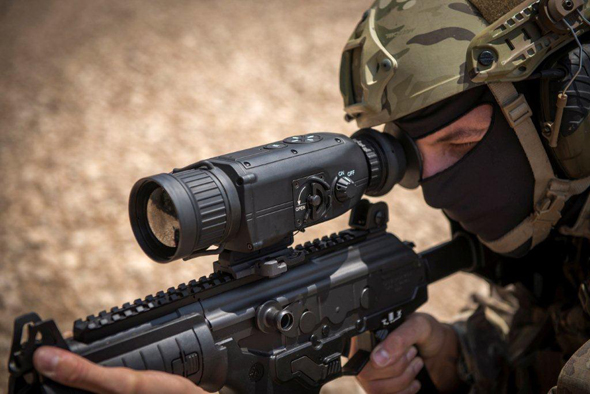 Meprolight. Photo: PR

In a statement, Meprolight said the laboratories were constructed as maintenance stations for two of the company's systems, the MEPRO MOR, which is a compact red dot sight with integrated laser pointers, and the MEPRO NOA NYX, a lightweight thermal weapon sight for mid-range weapons. Meprolight said that the two weapon systems were a part of a large order for a "prominent Latin American army."

Meprolight added that it trained teams from the military customer in their country and in Israel so that they could manage the activity of the maintenance labs independently.

"The new laboratories are already operational and enable full independence regarding product maintenance," Assaf Shimron, CEO of Meprolight, said in a statement.

"This project is in line with the Group's strategy to promote technology transfer to our customers," Samy Katsav, Chairman of the SK Group, said in a statement.

The SK Group is a holding company focused on defense, paramilitary and marine technologies, such as small arm systems, electro-optic and laser systems, and naval defense systems.