Enlight Videoleap Wins Apple's iPhone App of the Year Award
One of nine winners, Enlight Videoleap is a video editing app created by Israel-based startup Lightricks
Apple unveiled the winners of its annual awards for applications and trends, granting the 2017 iPhone App of the Year prize to nine apps includnig Enlight Videoleap, a video editing app developed by Jerusalem-based startup Lightricks Ltd.

For daily updates, subscribe to our newsletter by clicking here .

Chosen by Apple's App Store editors, the award winners were categorized by country. Enlight Videoleap won in dozens of countries from Asia to Latin America.

It is not the first time that a Lightricks application wins accolades from Apple. Last year, the startup won the Apple Design Award for a photo editing app.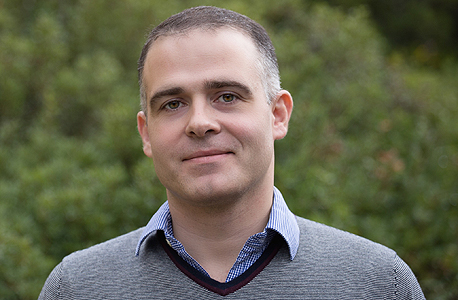 Lightricks co-founder and CEO Zeev Farbman

Launched in October, Enlight Videoleap offers advanced video editing tools to paying subscribers. Lightricks reports two million monthly downloads.

"Today we are a team of 100 people in Jerusalem developing a full array of products as advanced as what you would get on a desktop computer but much simpler and accessible even for audiences that are not professional," said Lightricks co-founder and CEO Zeev Farbman.

Founded in 2013, Lightricks announced a $10 million funding round in August 2015. Mr. Farbman said the company is not planning on raising additional capital in the near future.

"Our products are profitable and we have no intention of raising another round soon," he said.

"Each application like that is a monster that takes two years to develop," Mr. Farbman said. "We have only just begun and we hope to double our staff each of the next two years."

Correction: This story has been corrected to reflect that Enlight Videoleap is not the sole award winner but one of nine Apple "Apps of the Year."