Teva to Unveil Strategic Plan, Layoffs Thursday
Last month the debt-riddled drug maker announced a rehabilitation plan amidst rumors of upcoming employee cuts
Troubled drug company Teva Pharmaceutical Industries Ltd. will unveil its rehabilitation plan Thursday, according to people familiar with the matter who spoke on conditions of anonymity. The company is also expected to discuss rumored layoffs.

Teva declined to comment.

For daily updates, subscribe to our newsletter by clicking here.

Three weeks ago, Calcalist first reported that Teva intends to cut over 4,000 jobs, mainly in the U.S. and Israel. Teva currently employs around 56,000 people. Last week, Bloomberg reported that the layoffs might extend to as many as 10,000 people, citing sources. The company has yet to release an official statement regarding the terminations.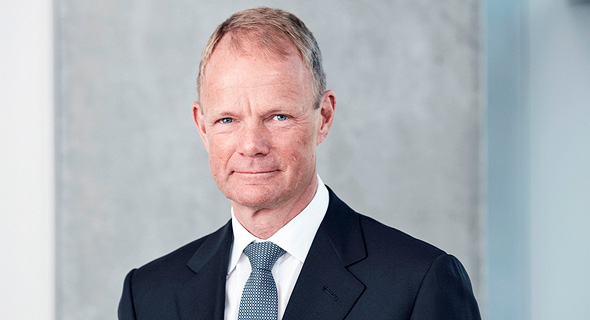 Teva CEO Kåre Schultz. Photo: PR

The generic drug maker is currently carrying almost $35 billion in debt following its $40.5 billion acquisition of Allergan Generics, the prevailing conditions in the generic drug market, and the expiration of the patents for its multiple sclerosis drug Copaxone, which opened the way for generic versions of the drug.

Teva unveiled its rehabilitation plan last month, pivoting back to a more generic focus. The company is grouping its generic and specialty businesses under one commercial outfit, with three main divisions, in North America, Europe and growth markets. The company is also in the process of divesting non-core assets in an effort to alley its debt.

Teva is scheduled to meet next week with the General Organization of Workers in Israel, which represents most of the country's trade unionists, including some of Teva's Israeli employees, which number almost 7,000 people. A spokesman for the organization said that currently there is no concrete information about the planned layoffs.

"There's nothing official from management at the moment, but there's no smoke without a fire," a person employed at the company's headquarters in Israel said in an interview with Calcalist on conditions of anonymity. In August, 120 employees were let go from a Teva factory in Israel after a drawn-out battle with the General Organization. At the time, Teva and the company's employees signed an agreement prohibiting the company from conducting additional layoffs in Israel until 2021.