Automotive Cybersecurity Startup Upstream Raises $9 Million
Founded earlier this year in Israel, Upstream develops cloud-based cybersecurity technologies for connected and autonomous cars
Upstream Security Ltd. announced a $9 million Series A funding round on Wednesday. The funding round was led by Charles River Ventures (CRV), a Palo Alto, California-based venture capital firm. Existing investor Glilot Capital Partners, an Israeli venture capital fund specializing in cybersecurity technology, and Maniv Mobility, an Israeli venture capital fund focused on auto and mobility technologies, participated in the round.
For daily updates, subscribe to our newsletter by clicking here.
The latest investment follows a $2 million seed investment led by Glilot Capital Partners in June.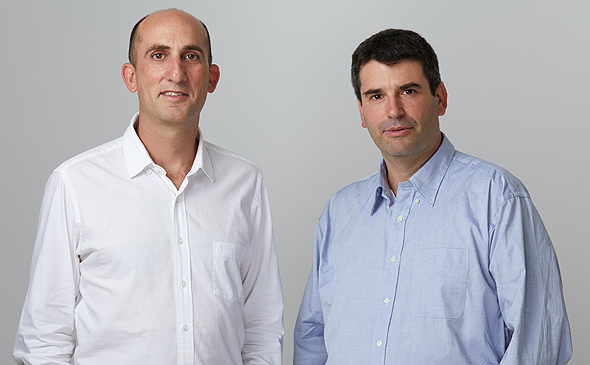 Upstream co-founders Yoav Levy and Yonatan Appel. Photo: Ofir Abe
Upstream said in a statement it will use the money to expand its engineering and security research staff and open marketing and sales offices in the U.S. and Europe. Upstream also said it is planning to open offices in Silicon Valley in the coming months.
Founded in 2017 and based in Herzliya, nine miles north of Tel Aviv, Upstream's cloud-based security technology offers data protection, anomaly detection and real-time analytics against cyber attacks on connected cars. In Upstream's model, cybersecurity actions are centralized in the cloud instead of in-vehicle, which the company said could prevent security breaches before they reach the vehicle's network.
"We're using emerging technologies like artificial intelligence and machine learning to carry out an evolutionary leap in cybersecurity for passenger and commercial vehicles," Upstream CEO and co-founder Yoav Levy said in a statement.
"Upstream's engineers were the first to solve how to protect connected cars and autonomous vehicles using the cloud, crucial for near-term and future deployment of automotive cybersecurity at the fleet level," said Izhar Armony, general partner at CRV.