Israel-based Mindspace Will Open Coworking Office Locations in the U.S.
The real estate company will be entering the American market for the first time, offering shared office space in San Francisco and Washington D.C.
Mindspace Ltd., an Israel-based real estate company offering coworking offices, announced Monday that it plans to open a new location in San Francisco and another in Washington, D.C. in the next six months. The new locations would be Mindspace's first in the U.S.

For daily updates, subscribe to our newsletter by clicking here.

Mindspace currently operates 16 shared office locations in Israel and in European cities like London, Warsaw, and Berlin.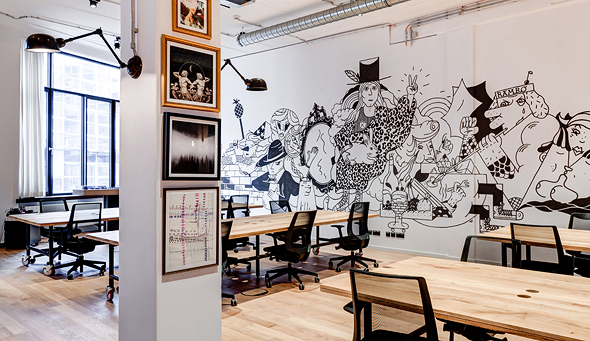 Mindspace offices. Photo: PR

"When we got started four years ago, our clientele was mainly startups and small companies," Mindspace Chief Executive Dan Zakai said in an interview. "Now, there is a shift toward large enterprises that rent spaces with us, having realized the advantages of flexible, short-term leasing."

Mr. Zakai added that the new locations will incorporate work by local artists.