Sensor Developer Vayyar Imaging Raises $45 Million
The company's 3D imaging sensors can penetrate through solid objects and are used in various industries, from medical to automotive and construction
Israel-based 3D imaging sensor company Vayyar Imaging Ltd. has raised $45 million in a Series C round, the company announced Wednesday. The investment brings the company's total equity funding to $79 million.

For daily updates, subscribe to our newsletter by clicking here.

The round was led by San Francisco-headquartered venture capital firm Walden Riverwood Ventures and London-headquartered asset management company Investec Bank Ltd., with the participation of additional investors including Boston-based Battery Ventures LP and Menlo Park, California-based Bessemer Venture Partners.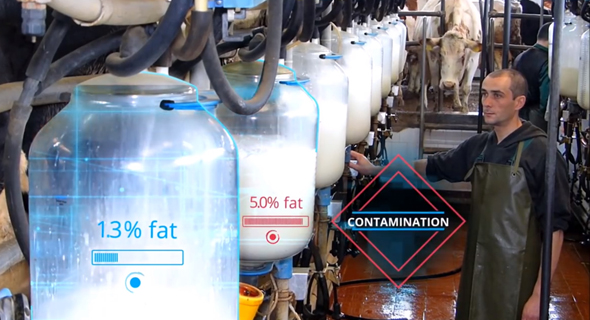 Vayyar's sensors. Photo: Vayyar Imaging Ltd
Headquartered in the Tel Aviv suburb of Yehud, Vayyar develops and markets 3D imaging sensors that can see through walls, metal surfaces and skin using radio frequency. Initially focusing on early-stage detection of cancer, the company has developed a multipurpose sensor that can be used in various industries.
"Our 3D imaging sensors transform elder care, autonomous vehicles, medical, agriculture, and retail by bringing innovative and exciting solutions to these markets," said Vayyar co-founder, chairman and CEO Raviv Melamed in a statement. "We currently work in collaboration with industry-leading companies to create applications that address some of their toughest challenges. The target of this round is to allow us to grow even faster than before."
"Vayyar's technology has disruptive potential across a myriad of different industries," added Lip-Bu Tan, managing director of Walden Riverwood Ventures. "Vayyar is growing fast, and we look forward to helping Vayyar impact the automotive and smart home industries in a similar way."
Vayyar intends to use the funding to hire new employees, expand its market reach and diversify its product offering.