Car Ownership Is on the Wane, Says Waze CEO
App-powered carpooling is becoming more affordable and convenient, which should reduce road congestion, says Noam Bardin
Road congestion in cities around the world can be dramatically reduced with app-powered carpooling, Waze CEO Noam Bardin said last week at a conference in San Francisco hosted by market research firm CB Insights.

For daily updates, subscribe to our newsletter by clicking here.

"We've reached a threshold" in private car ownership and the traffic that results from it, CB Insights cited Mr. Bardin as saying.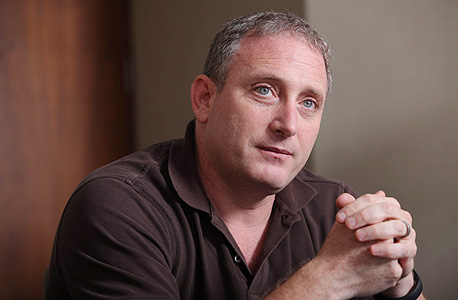 Waze CEO Noam Bardin. Photo: Amit Sha'al

Founded in Israel, Waze became known as the developer of a popular GPS navigation app. The company was acquired by Google in 2013 for $1.3 billion.

A carpooling app by Waze has already launched in Israel, California and Texas. The company is tinkering with the app to personalize the service and increase user loyalty.

Mr. Bardin said the app can help reduce congestion and decrease transportation costs by making carpooling more affordable and convenient.

Already, it appears that fewer Americans are interested in having a driver's license. A study published last year by University of Michigan Transportation Research Institute found that between 2011 and 2014, the percentage of people with a license has declined. For young people, the trend is even clearer. With the percentage for people aged 16 to 44 dropping consistently since 1983.

After the Google deal, Waze was allowed to continue operating independently, "similar to what Facebook has done with Instagram and WhatsApp," Mr. Bardin was quoted as saying. "It's this independence that has allowed us to focus on engineering better user experiences."