Banks Will Eventually Disappear, Israeli Prime Minister Benjamin Netanyahu Said
The Israeli leader commented on the high-pace increase of bitcoin value in an informal setting last week
The banking system is fated to disappear, said Israeli Prime Minister Benjamin Netanyahu in reply to questions about bitcoin. The Israeli leader was quick to add a disclaimer saying statements similar to his own are driving the rates of the digital coin ever upwards. Mr. Netanyahu commented on the issue in a conversation with reporters held in an informal setting--a cafeteria in the Israeli parliament building. The conversation aired on an early evening news broadcast by the Israel Television News Company Ltd. last week.
For daily updates, subscribe to our newsletter by clicking here.
The Israeli prime minister added that no asset can go on climbing in values at such a pace, motioning an upward movement with his hand, apparently in reference to bitcoin's rapid growth in value over the past weeks.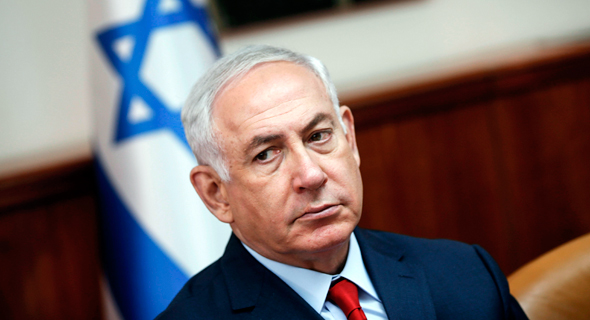 Benjamin Netanyahu. Photo: AFP
Over the weekend, the value of bitcoin reached a record-breaking $19,000, with a market value of $300 billion.
Israeli lawmakers and cryptocurrency experts are set to hold the first policy discussion on digital currencies at the Israeli parliament this week.
The upcoming discussion was scheduled after a motion by Labor party lawmaker and opposition leader Isaac Herzog, who pointed to the rising popularity of bitcoin and its impact on the economy.
Last week, the Israel Securities Authority characterized virtual currencies as high-risk investments warning mutual fund managers against purchasing bitcoin futures.