Israeli Farmers Catch Cannabis Fever
Israel's medical marijuana regulators tell lawmakers they are processing nearly 400 applications for permits to grow marijuana
Nearly 400 farmers in Israel have applied for licenses to grow cannabis since the government loosened restrictions on medical marijuana last year, according to officials from the Israeli Ministry of Health who provided an update to lawmakers at an Israeli parliamentary committee session Monday.

For daily updates, subscribe to our newsletter by clicking here.

In addition to the 383 farmers who applied, the ministry has received 250 applications from nurseries wishing to distribute marijuana plants, 95 from pharmacies looking to sell cannabis products, and 60 from entrepreneurs interested in opening marijuana processing facilities. Regulators are reviewing the requests and have already provided preliminary approval to a majority of applicants.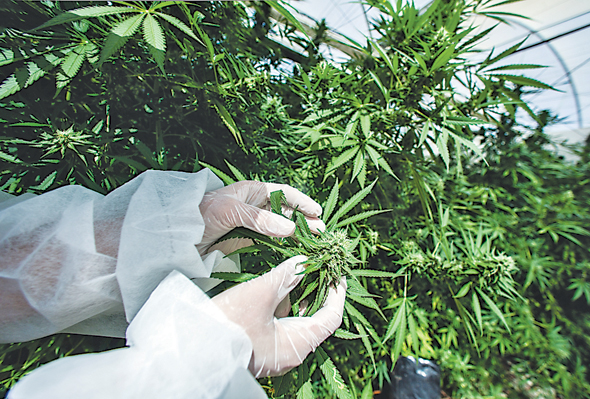 A cannabis farm (Illustrative). Photo: Bloomberg

Doctors will be able to begin prescribing medical marijuana to patients in next six months, a health ministry official told the Israeli parliament's Special Committee on Drug and Alcohol Abuse on Monday.

Committee Chairman Tamar Zandberg of the Meretz party urged the ministry to hasten its efforts and remove bureaucratic obstacles blocking the growth of the country's medical marijuana industry.

"The potential health and economic benefits of medical marijuana are incredible, and we are paying dearly for every moment wasted," Ms. Zandberg said.

A law to allow exports of medical marijuana is making its way through the parliament after receiving support from top ministers, who estimated in August that sales could generate $1.1 billion for the Israeli economy. The bill is on track to be passed some time next year.

"Most of what's currently grown in Israel either does not meet the standards or is based on strains that have been smuggled into the country illegally," Mr. Landschaft. "We cannot establish an export industry based on strains that were smuggled in because we cannot export stolen goods."