WeWork Launches Under-the-Radar Startup Program
A landing page for the project, dubbed "Area 51 Paradise Ranch," could be reached through the real estate company's website
Shared office real estate company WeWork is recruiting startups to a secretive new program dubbed "Area 51 Paradise Ranch," according to a report published Monday by WIRED magazine. The program is set to be based out of WeWork's Hudson Street office space in New York, the report said, without providing an expected launch date for the project.

For daily updates, subscribe to our newsletter by clicking here.

The company already operates a program for early-stage startups, called WeWork Labs, but the link to apply for WeWork Labs is now redirecting users to a landing page for Area 51 Paradise Ranch, or A51 for short.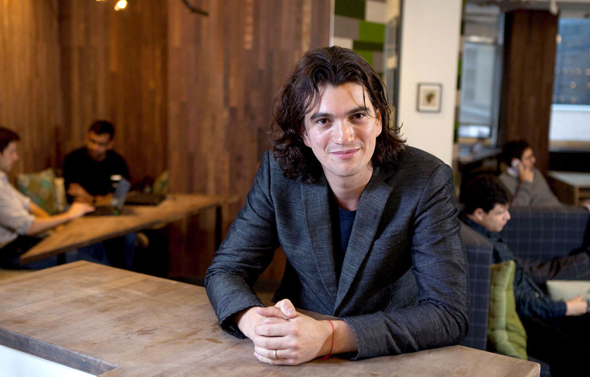 WeWork CEO Adam Neumann. Photo: Dan Kenan

"A51 is not an incubator program," a statement on the page says. "It's a collective of exceptional founders working to change humanity in innovative and disruptive ways. We personally vet all companies to foster a fantastic community and maximize the potential of our members."

Founded in New York in 2010, WeWork opened its 200th location earlier this month. WeWork has more than 130,000 members in over 50 cities and 21 countries, according to the company's website. It is currently valued at $20 billion after a $4.4 billion investment from Softbank announced in August.

In November, WeWork bought Meetup, a New York City-based networking website and mobile app where users can organize and participate in offline group meetings based on shared interests. Meetup reports 35 million members.

Earlier that month, the company announced an investment in women-only coworking startup The Wing. The $32 million investment was the company's largest investment to date.