Automated Video Company Wochit Hires Storyful Executive
New business development director Colm Curneen previously worked at The New York Times, The Financial Times and the International Herald Tribune
New York-headquartered video automation startup Wochit Inc., appointed former Storyful Ltd. executive, Colm Curneen, as its director of business development, the company announced Tuesday.

For daily updates, subscribe to our newsletter by clicking here.

Founded in 2012 with additional offices in Tel Aviv and London, Wochit is offering semi-automatic creation and publishing of commercial and journalistic videos, meant to increase exposure to publishers' content online, especially in the video-oriented Facebook newsfeed.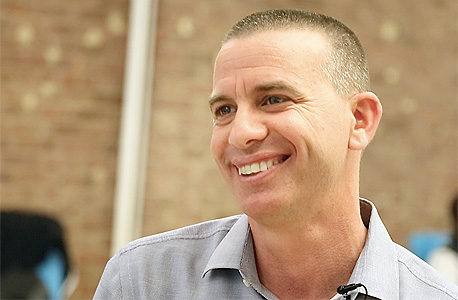 Dror Ginzberg, Wochit co-founder and CEO. Photo: Wochit PR
Wochit provides an automatic analysis program that quickly turns text into video, without requiring technical knowledge or experience. The service then automatically retrieves relevant images and video clips from licensed databases such as The Associated Press or Getty Images. It also allows users to insert large animated captions over the video, a format popular on Facebook, where videos are often automatically played and viewed without sound.
According to Wochit's website, in the past month over 32,000 videos were created and published through the platform. Clients include industry dominators such as CBS, E! Online, Der Spiegel and Elle. Wochit has raised $28 million in total equity funding to date, mostly from strategic investors or clients including German television network ProSieben.
Mr. Curneen is a former director of business development at Storyful, bought in 2013 by News Corp. for $25 million. Born in Dublin, Mr. Curneen is a 15 year veteran of the media industry, having previously worked at The New York Times, The Financial Times and The International Herald Tribune.
"Colm has outstanding experience and joins Wochit at a time when he can really help our growth plans. We're delighted to welcome him to the senior team," said Wochit Co-Founder and CEO Dror Ginzberg in a statement.