A Subcontractor Sues WeWork for Failure to Pay
An Israeli contractor involved in the renovation of WeWork spaces sues the coworking powerhouse and its real estate partner in the country for $2.87 million
Moysh Ltd., a subcontractor who was involved in the renovations of seven WeWork locations in Israel, is suing the coworking powerhouse for $2.87 million (NIS 10 million) for payments short of the agreed-upon sum, according to a complaint submitted Wednesday to a Tel Aviv district court. The lawsuit names WeWork as a defendant alongside its main real estate partner in the country, Ampa Real Estate Ltd.

For daily updates, subscribe to our newsletter by clicking here.

Established in 2010, WeWork currently operates over 220 locations in 64 cities and has 175,000 residents according to information by WeWork. Last year the company launched WeLive, a shared residence project. In August the company raised $4.4 billion from the Softbank Group Corporation to support WeWork's expansion to Asia.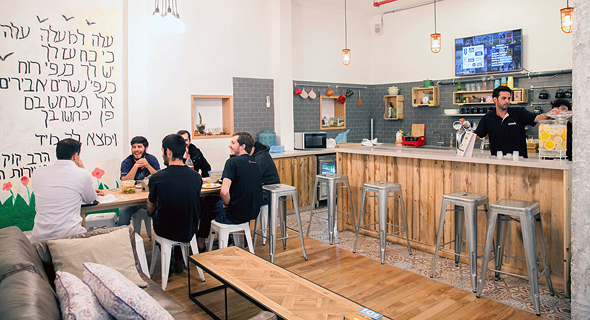 A WeWork space in Tel Aviv. Photo: Orel Cohen

The complaint alleges that after being contracted by Ampa Moysh was involved in the renovations of seven WeWork spaces in Israel between May 2014 and December 2016. The complaint states the projects were built one after another, with Moysh being a lead contractor in four.

According to court documents, once finding a disparity between the agreed upon sum to be paid and the actual transfers, the subcontractor reached out to the defendants and was promised it would be compensated in full at a later date, but additional payments never came in.

"The defendants' behavior caused (Moysh) huge damages to its cash flow, forcing the company to raise money from other sources to keep itself operational," the complaint states.

Moysh is represented by Shmuel Galinka and Tzahi Harel from Israel-based law firm Raved Magriso Benkel & Co. Advocates & Notaries.

WeWork declined to comment.

Ampa has been approached for comment but has yet to respond.