Dispelling Some False Notions about the Israeli Entrepreneur
The list of complaints is familiar to many: the Israeli entrepreneur arrives late to meetings, fails to dress appropriately, and flaunts irrelevant military past in broken English
Lately, I've noticed an influx of criticism of Israeli entrepreneurs and the way they conduct their business abroad. The notion, communicated via a random collection of articles and social media posts, that Israelis are somehow unprofessional is especially prevalent in Silicon Valley.
For daily updates, subscribe to our newsletter by clicking here.
The list of complaints is familiar to most Israelis who've worked outside of Israel: the Israeli entrepreneur does not know how to perform a presentation, arrives late to meetings, fails to dress appropriately, flaunts irrelevant military past and speaks broken English.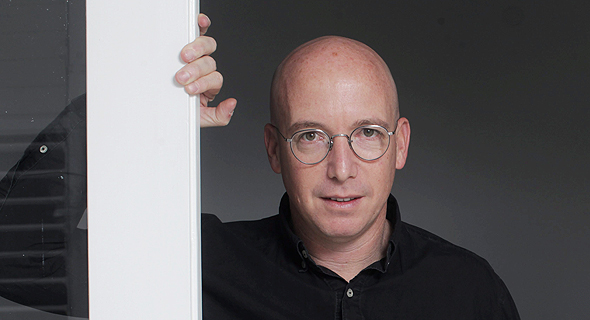 Aner Ravon. Photo: Amit Sha'al
It just so happens that I've spent the past two decades working with Israeli companies all over the world. I've been lucky enough to get to know the issue first hand, and I can testify that these complaints are simply incorrect.
The vast majority of Israeli entrepreneurs and managers I worked with outside of Israel have been total professionals. They arrived on time to meetings for which they prepared in advance, spoke excellent English, did not make a single misplaced comment about their military service, and were polite to their hosts. Most importantly they presented their business or product adequately, and with the bonus of the famous Israeli charm.
The systematic criticism of the Israeli entrepreneur demonstrates, above all, an unpolished outlook on the world today. I don't know if you had a chance to see a California-based entrepreneur trying to sell his or her product in China, Brazil, or in the U.K., or a Swedish businessman presenting a product in Israel, or a New Yorker sales executive trying to close a deal in India. I have, and as a rule, it wasn't "pretty."
Israelis were the ones who stood out in this context, demonstrating a rare ability to adapt to local culture, a swift learning curve of the local business arena, well-developed social sense and sincere connection with local partners.
"You are such smart and capable people," a Texan executive who worked with me at an Israeli company in Silicon Valley once told me. "So explain this to me: how come you fall for idiots that have nothing to show for themselves but good English and a fancy degree?" This insight is entirely accurate. We tend to be jealous of the smooth-talking American presenter who is a sublime combination of Mad Men's Don Draper character and Steve Jobs. We buy the package before we take a moment to consider the content.
Let me share a little secret with you. In real life, the glitzy package does not matter. Heavy French accents never impeded French Chefs from receiving global recognition, and a slightly awkward presentation is not going to take the edge out of a sharp Israeli entrepreneur with excellent technology.
In the real world, what you do is still more important than how smoothly you talk about it.
I'm not saying that presentation skills are not essential, because they are. So is dressing the part. But being your best self is more important than being good at emulating the people to whom you are presenting. If you are a professional who knows the job, another professional will be able to pick up on it.
Aner Ravon is the Co-Founder & Chief Product Officer at Tel Aviv-based Zirra, which develops and operates a company rating and analysis website based on crowdsourced data, predictive analytics and artificial intelligence.