Sirin Labs ICO Brings In $157.8 Million, Company Says
In May 2016, the company launched a mobile phone marketed as the world's most secure phone with a tag price $14 thousand
Sirin Labs announced it had raised $157.8 million in the initial offering of its virtual coin, SRN. The Company said it will use the money to fund the development and production of a new blockchain technology-based phone, to be called FINNEY, and that the SRN can now be used to purchase Sirin Labs products as well as pre-order FINNEY devices at a reduced price.

For daily updates, subscribe to our newsletter by clicking here.

Tel Aviv-based Sirin Labs was founded in 2013 by Israeli-born entrepreneur Moshe Hogeg and by Kazakhstan-born businessman Kenges Rakishev. In 2016, Sirin Labs announced it raised $72 million and used the money to develop an Android device which it said was the world's most secure phone. In May 2016, Sirin Labs launched the device, called Solarin with a tag price $14 thousand.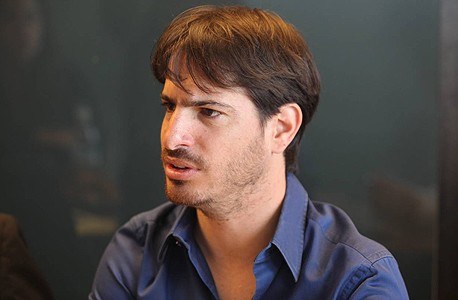 Sirin Labs co-founder Moshe Hogeg. Photo: Amit Sha'al

According to LinkedIn data, the company currently employs around 65 people, after employing around 90 people in June.

Sirin Labs announced a pivot to blockchain technology in September.

According to the company website, the FINNEY phone is set to be the world's first "blockchain phone." The device will feature advanced security applications and built-in blockchain applications such as digital coin wallet, secure exchange access, encrypted communications, and a connection to an independent blockchain network, the company said.