Globalization Jumpstarts Israeli Tech Deals
Companies from China, India, Japan and Europe contributed to the 110% increase in the total value of mergers, acquisitions and IPOs for Israel-based tech companies in 2017
The combined value of mergers, acquisitions and initial public offerings (IPO) of Israel-based technology companies jumped 110% in 2017, according to a report by accounting firm PwC Israel published Wednesday. The combined amount totaled $7.4 billion, and the average deal value was $106 million, compared to $64 million in 2016.

For daily updates, subscribe to our newsletter by clicking here.

While 2016 was a difficult year for the Israeli tech scene, at least in terms of deal scope, 2017 outdid every forecast. In 2013 Google's $1.3 billion acquisition of navigation app company Waze stood out among smaller deals that make up the bulk of acquisitions of homegrown Israeli startups.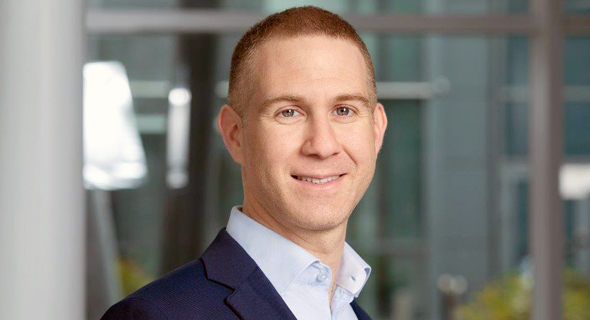 Yair Snir, vice president and managing director at Dell Technologies Capital. Photo: Dell

2017 saw two deals that passed the $1 billion mark, though PwC didn't include them in its calculations as both companies were publicly traded before being acquired: Intel's $15.3 billion acquisition of Mobileye, a record-breaking deal for Israeli companies, and the $1.1 billion acquisition of pharmaceutical company NeuroDerm Ltd. by Japan-based Mitsubishi Tanabe Pharma Corporation completed in October.

"You can't ignore the Mobileye deal, and it's about a lot more than $15.3 billion," said Yaron Weizenbluth, a managing partner at PwC Israel, in an interview with Calcalist. "The largest chip company in the world understood that without Mobileye its position was weakening." He believes that next year there will be even more companies sold at values of over $1 billion.

The surge is at least in part due to the global makeup of this year's buyers. "In the past, everything was dependent on U.S.-based firms—both acquisitions and investments," said Yair Snir, vice president and managing director at Dell Technologies Capital. "This year the situation changed completely and Israel became global in terms of buyers and investors. China, India, Japan and Europe were very active in Israel. It's a very healthy change for the Israeli industry, and I estimate that it's not a one-off change but a permanent one."

In December 2016, Chinese Huawei Investment & Holding Co., Ltd., announced an intended acquisition of cybersecurity startup Hexatier Ltd. In August, Sydney-based gaming machine company Aristocrat Leisure announced its $500 million acquisition of social gaming company. In November, German autopart maker Continental AG acquired cybersecurity company Argus Cyber Security Ltd.

Another avenue for growth is listing on stock markets. Only one Israel-based company listed on Nasdaq in 2017, Forescout Technologies Inc. That initial public offering, which gave the company a market capitalization of $943.8 million, was in the works for a few years.

Officials in Israel estimate that there are many Israel-based companies with the necessary turnover and growth. "There are currently 200 advanced growth companies in Israel that could see themselves listed on Nasdaq," Yifat Oron, CEO of LeumiTech, the technology banking arm of Israel-based Leumi Group, said in an interview with Calcalist in November.