Kryon Systems Expands Operations, Plans to Double Workforce
Tel Aviv-based Kryon Systems develops virtualized agents that automate organizational processes. The company is set to open new offices in Germany and Singapore, as well as a second U.S. location
Franklin Lakes, New Jersey and Tel Aviv-based company Kryon Systems Ltd. announced Monday it intends to double its workforce in coming months. The company said it is looking to hire 60 employees, about 30 of which to Kryon's Tel Aviv research and development center. Kryon currently employs 50 people, 35 of which in Israel.
For daily updates, subscribe to our newsletter by clicking here.
Kryon also said it will open new facilities in Germany and Singapore, and an additional U.S. office in Atlanta, Georgia.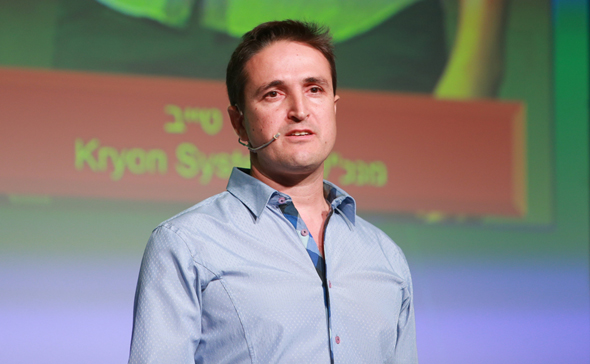 Harel Taybe, Kryon CEO. Photo: Orel Cohen

Founded in 2009, Kryon develops and markets virtualized agents, or bots, used to automate organizational processes such as outpayments and insurance claim processing. Insurance company Allianz and Microsoft are among Kryon's clients.

In October, Kryon announced a $12 million Series B funding round led by New York-based private equity firm Aquiline Technology Growth and Vertex Venture Holdings. In an October statement, Kryon said it will use the money to hire more employees, invest in research and development operations, and work to increase its global presence.

In a statement, Kryon Systems CEO Harel Tayeb said the company has recognized a large demand for artificial intelligence robotic solutions. "We are heading into a wide global expansion, concentrating on our marketing and support operations in a number of strategic locations worldwide," Mr. Tayeb said.