Pontifax Raises a $240 Million Fifth Fund
Life sciences-focused venture capital firm Pontifax is expected to invest most of the new fund in the pharmaceutical industry
Israel-based venture capital firm Pontifax Ltd. raised a fifth fund of $240 million, according to an internal Pontifax presentation obtained by Calcalist. Excess demand for the fund saw it closed within two months, and Pontifax is expected to invest most of the money raised in the pharmaceutical industry.

For daily updates, subscribe to our newsletter by clicking here.

Pontifax's fourth fund, which closed at $175 million in 2016, yielded returns of 41%, according to the presentation.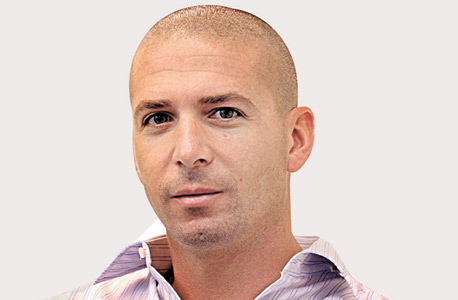 Pontifax co-founder Ran Nussbaum. Photo: PR

Pontifax's cornerstone investors made the majority of the new fund's commitments. Among the institutional investors are some of Israel's leading insurance companies, while private investors include Israel-born businessman Mori Arkin, Finnish-British business magnate Poju Zabludowicz, and Michael Sela and Ruth Arnon, two of the scientists behind Teva Pharmaceutical Industries Ltd.'s multi-billion drug Copaxone.

Established in 2004, Pontifax is a life sciences-oriented firm with over $350 million in assets under management. The firm's portfolio includes some 60 companies, with ten listed on Nasdaq. Pontifax was one of the first investors in anti-cancer company Kite Pharma, sold to Gilead Sciences Inc. in August for $11.9 billion. Pontifax's $3.8 million investment yielded returns of $130 million after the sale, with an additional $14 million gained due to Pontifax co-founder Ran Nussbaum being a member of Kite Pharma's board of directors.

Pontifax also upholds several partnerships with leading pharmaceutical and medtech companies, including Swiss healthcare company F. Hoffmann-La Roche AG, New York-headquartered Pfizer Inc., Fosun Pharma, the pharmaceutical arm of China-based Fosun International Ltd., and multinational corporation GE Healthcare. In December, Calcalist reported that Pontifax has partnered with Merck KGaA subsidiary Merck Serono and Shanghai-based pharmaceutical company WuXi AppTec Group to launch a biotech incubator in Israel in early 2018.