Israel Signs Air Transport Agreements with Chile, Uganda, Jordan
Signed in December, the agreements will allow for more direct flights to and from Israel
In December, an Israeli delegation signed new air transport agreements with several countries, allowing for direct flights between them and Israel. The new agreements were signed at a conference organized by the International Civil Aviation Organization (ICAO) held in Sri Lanka.
For daily updates, subscribe to our newsletter by clicking here.
The countries with which agreements were signed are the U.K., Switzerland, Chile, South Africa, Vietnam, Canada, the Dominican Republic, Tanzania, Uganda and Jordan. Some of the countries, such as Canada, have already signed air transport agreements with Israel but the new agreements will allow for more flights between the countries. The U.K. required a new agreement following Brexit - Britain's upcoming departure from the E.U. in 2019.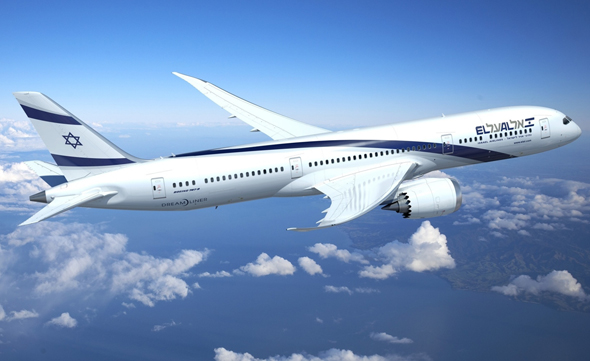 El Al airplane. Photo: PR
According to Israeli Minister of Transportation Yisrael Katz, these agreements will allow for more flights on the active air-routes as well as the launching of new routes and an increase in the number of codeshare agreements signed by El Al Israel Airlines Ltd., the country's flag carrier. According to Mr. Katz, some of the agreements, such as the one with Chile, will come into effect as early as this year.