Boom25 Offers Online Shoppers a Cash-Back Sweepstake
Boom25 introduces a new cash-back model. Instead of accumulating a percentage of every purchase, shoppers on the company's ecommerce site enter a cash-back sweepstake. The company, which operates in the U.K., raised $1 Million in August
Israel-based ecommerce startup Boom25 (UK) Ltd. is looking to tap into the growing ecommerce industry by introducing a new model of cash-back customer reward program. Instead of accumulating a percentage out of every purchase, shoppers on Boom25's site enter a cash-back sweepstake, in which every 25th purchase is refunded in full.

For daily updates, subscribe to our newsletter by clicking here.

Headquartered in Tel Aviv with an additional office in London, Boom25 was founded in 2017 by entrepreneur Giora Mendel and advocate Zachi Zach. Mr. Mendel is the co-founder of Hulyo, an Israeli travel application offering discounted last-minute airfare to spontaneous travelers, which has more than a million users. Mr. Zach is a lawyer and entrepreneur specializing in online gaming, adtech, and ecommerce. He serves as of counsel to the law firm of Pearl Cohen, which has offices in the U.S., Israel, and the U.K.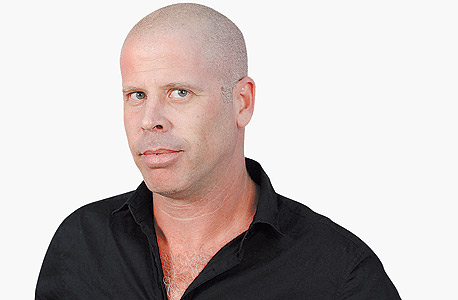 Boom25 Co-Founder Giora Mendel. Photo: Amit Sha'al
In August, Boom25 raised $1 million in investment from Israel-linked venture capital firm North First Ventures, led by investor Ronen Smooha. In a phone conversation with Calcalist Tuesday, Boom25 co-founder and CEO Mr. Mendel said the company intends to use the funds to grow their operation and expand its service, initially to new English-speaking markets.
The company's business model is based on revenue from affiliations from online payment companies such as PayPal and per-purchase commission from online retailers. Users enter the Boom25 website, from which they are redirected to over 600 affiliate retailers. When they make a purchase, they automatically enter a sweepstake, in which every shopper hitting on the 25th purchase receives a full refund. The process is designed to "bring back fun into the ecommerce arena," a company document proclaims.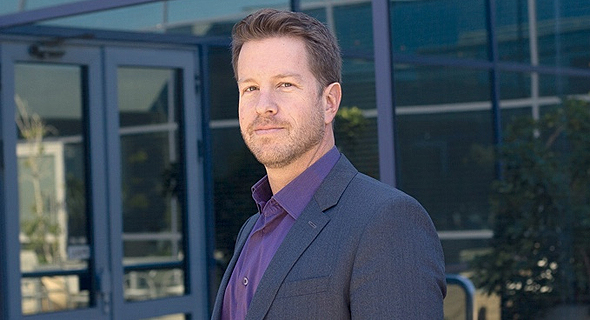 Boom25 Co-Founder Zachi Zach. Photo: Omer Hacohen

"What is unique about Boom25 is that within a few short months this company has disrupted the affiliate market and the cash-back market," co-founder Mr. Zach told Calcalist in a phone interview Tuesday. "The existing cash-back model is old and boring."

Boom25 does not charge a fee, but the lottery-based system makes for a regulatory challenge in certain markets. "Because it might be mistaken for a gambling-related service we never even tried to enter Israel, which has a lot of anti-gambling regulations," Mr. Zach said. "We began in the U.K. which is the gambling capital of the world, and also a huge ecommerce market."

Mr. Mendel told Calcalist that Boom25 is processing 700-1000 transactions daily. "There is a lot of money in affiliate-based business, something I know well due to my work with Hulyo, but the affiliate and cash-back business is very outdated," he said. "This adds a twist. The potential to win brings in an element of excitement, which brings traffic, and another way to make a profit."