Check Point Founder Invests in Clinical Stage Company Regenera Pharma
The company intends to use the funding for a phase 3 clinical trial of its drug for sudden vision loss
Marius Nacht, co-founder of information security company Check Point Software Technologies Ltd., is investing up to $20 million in Israel-based company Regenera Pharma Ltd., the company announced Tuesday.

For daily updates, subscribe to our newsletter by clicking here .

Founded in 2008, the clinical stage company develops drugs for a wide range of neurological conditions, with a focus on degenerative diseases.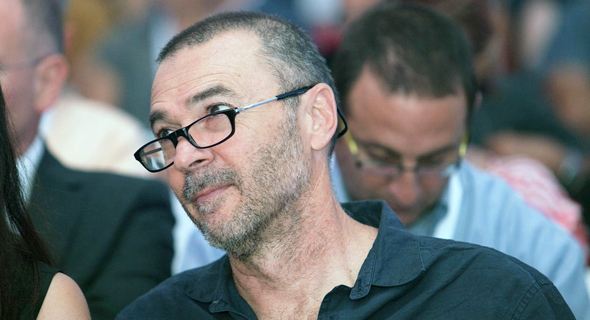 Marius Nacht. Photo: Orel Cohen

Mr. Nacht is Regenera's chairman of the board and a major shareholder. According to the announcement, Regenera will receive $10 million immediately, and try to raise additional funds through private placement, initial public offering or a merger with a larger foreign company. The additional $10 million from Mr. Nacht, currently a standby investment, will be provided to the company if unsuccessful.

Mr. Nacht's immediate investment will be made against Regenera's series B preferred stock, at a company value of $28.7 million.

Regenera intends to use the investment to fund a phase 3 clinical trial of its lead drug candidate for the treatment of non-arteritic anterior ischemic optic neuropathy (NAION), a sudden loss of vision caused by damage to the optic nerve. While the cause of NAION is unclear, it is associated with same risk factors that lead to heart attack or strokes, such as high blood pressure, high cholesterol, and diabetes. The company has recently completed a successful phase 2 clinical trial in 20 patients for the drug.

Israel-based medical device company InterCure Ltd. owns a 23.5% stake in Regenera. After the investment, it will hold 17.6% of Regenera's shares, or 13% on a fully diluted basis. Another major shareholder is life sciences venture fund aMoon Partners, co-founded by Mr. Nacht. Yitzhak Peterburg, former interim CEO and chairman of the board of Teva Pharmaceutical Industries Ltd., is also a member of Regenera's board.