Immunologists Exchange Verbal Blows in Legal Fight Over Kite Pharma Windfall
In August, Gilead Science bought anti-cancer treatment company Kite Pharma for $11.9 billion. Two Israeli scientists involved in the early research that led to the company's breakthrough are now quarreling over patent royalty payments
Israeli Immunologist Zelig Eshhar, who holds the patent to the technology used to develop Kite Pharma's novel anti-cancer treatment, is rejecting a former PhD student's claims for patent royalties following Kite Pharma's August $11.9 billion sale to Gilead Sciences Inc. Calling the claims made by immunologist Gideon Gross "baseless" and "ungrateful", Mr. Eshhar said the $73 million he received for his Kite Pharma options were due to his work as a scientific advisor to the company, and that Mr. Gross already received $1.5 million in royalties.

For daily updates, subscribe to our newsletter by clicking here.

Pharma juggernaut Gilead, known mainly for its hepatitis C and HIV medications, made its first foray into the cancer treatment market with an expensive bet on Santa Monica, California-headquartered Kite Pharma, at the time still a clinical stage company. In October, when the U.S. Food and Drug Administration approved Kite Pharma's blood cancer treatment, Gilead set the price for a single dose at $373,000.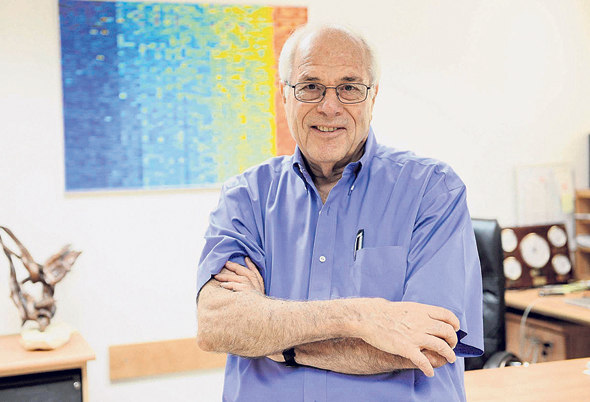 Zelig Eshhar at his office. Photo: The Weizmann Institute of Science

Kite Pharma's personalized treatment for blood cancer uses a technology called chimeric antigen receptor T-cell therapy, or CAR-T, which engineers a patient's immune cells to better fight cancer. Mr. Eshhar, who is also a member of the company's scientific advisory board, owns the patent for the technology through his company Cabaret Biotech Ltd. In 2013, Mr. Eshhar sold the patent rights to Kite Pharma. He also received Kite Pharma options as part of his professional relationship with the company, which yielded $73 million after the August sale.

In late September, an Israeli court issued a temporary injunction against Mr. Eshhar, preventing him from selling his options. The injunction was the result of a complaint filed against Mr. Esshar by Mr. Gross, who first discovered the technology as part of his Ph.D. research conducted under Mr. Eshhar in the 1980s. The original patent was filed under his name as well.

Mr. Gross claimed that in 2011 he agreed to award all rights regarding the patent to Mr. Eshhar and his company, in return for a share of the intake and property rights. Mr. Gross further claimed Mr. Eshhar cheated him out of his share and failed to disclose the fact he had later started receiving options and payments from Kite Pharma. As part of the complaint, Mr. Gross asserted he has a legal right to 15% of the options given to Mr. Eshhar.

In a response filed to an Israeli district court Monday, Mr. Eshhar rejected all claims. The options, he said, were not related at all to the patent rights but were awarded to him in payment for his advisory role. Furthermore, when the options agreement was originally signed, the response states, he had no way of knowing the options would be worth millions.

As part of the response, Mr. Eshhar said that while Mr. Gross was involved in the initial research, he had spent three decades of making the technology viable, also putting funds into the venture.