Following Police Investigation, Israeli Drone Maker Facing Hurdles in the U.S.
According to past media reports, Israel-based Aeronautics had allegedly carried out a live demonstration of one of its suicide drones on an Armenian army post
Currently under police investigation in Israel, Israeli drone maker Aeronautics Ltd. is facing regulatory obstacles in the U.S., according to several persons familiar with the matter who spoke on conditions of anonymity. Due to the ongoing investigation, U.S. authorities did not issue approvals Aeronautics needs to complete the acquisition of San Diego, California-based Chassis Plans Inc., these people said. Representatives of U.S.-based vendors also voiced concerns regarding their ability to get the permits required to continue selling components to the Israeli company, these people further noted.

For daily updates, subscribe to our newsletter by clicking here.

Israeli police is investigating a deal Aeronautics signed with a non-Israeli client. An Israeli court has issued a sweeping gag order on all details pertaining to the investigation, which has been underway since September. According to past media reports, Aeronautics had allegedly carried out a live demonstration of one of its suicide drones on an Armenian army post at the request of the Azerbaijani army. The Azerbaijani army, was responsible for 20% of Aeronautics' sales in 2016, according to the company's filing.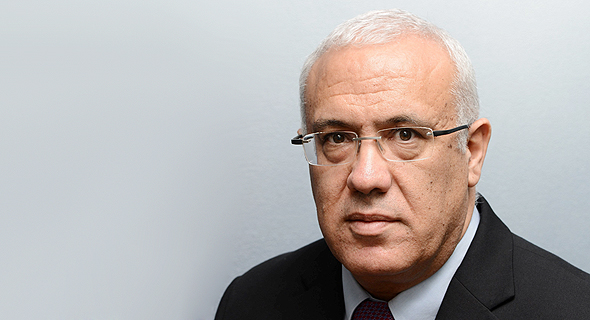 Aeronautics CEO Amos Matan. Photo: PR

On Sunday, Aeronautics announced in a Tel Aviv Stock Exchange filing it is pushing back the finalization of the deal to acquire Chassis Plans.

In September, the company announced it had signed a $6 million deal to acquire the U.S.-based manufacturer of computer systems for military and industrial use. The company noted the deal is expected to close by the end of November, further noting that if required approvals are not obtained by year's end, both sides will be allowed to call off the deal. On Friday, the companies amended the original agreement, pushing the deal's deadline to the end of May, according to the announcement made by Aeronautics on Sunday.

"the terms for the completion of the deal have yet to mature," an Aeronautics spokesman said in reply to a request for comment. "The company continues to work to complete the deal and obtain all required permits. Aeronautics continues its operations, even reporting recently signed deals," he further noted.

After listing on the Tel Aviv Stock Exchange in June, Aeronautics has seen its stock price plunge 40%. The company intended to utilize the acquisition of Chassis Plans to get more deals in Israel, unlocking the use of U.S.-Israel military aid funds, according to the company's September announcement. In a prospectus filed to the Tel Aviv Exchange, the company noted it sees expansion in the U.S. as strategic.