Israeli-linked Tech Deals, IPOs at an All-Time High
The combined value of Israel-linked tech acquisitions, buy-outs and IPOs for 2017 stood at a record-breaking $23 billion, according to a new report
The combined value of acquisitions of Israeli-linked technology companies and Israeli-linked technology IPOs totaled at an all-time high of $23 billion in 2017, according to a new report.

For daily updates, subscribe to our newsletter by clicking here.

The report was written by IVC Research Center Ltd., a tech-focused Israel-based research company, together with Israel-based law firm Meitar Liquornik Geva Leshem Tal, and presented at a Tel Aviv conference on Wednesday.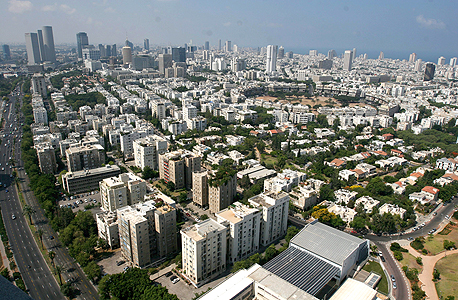 Tel Aviv. Photo: Amit Sha'al

The record-breaking total reflects two unusually large deals—the $15.3 billion acquisition of Mobileye by Intel and the $1.1 billion acquisition of NeuroDerm Ltd. by Mitsubishi Tanabe Pharma. Both companies were listed at the time of their acquisition. If excluded, the total for 2017 stands at $6.6 billion, a 19% increase from 2016, but lower than the total value reached in 2014 ($7.42 billion) and 2015 ($7.62 billion).

For the last four consecutive years, the number of acquired Israeli-linked technology companies and Israeli-related technology IPOs decreased. With 99 acquisition deals and 13 IPOs, the number of Israeli-linked technology exits in 2017 stood at 112, compared to 120 in 2016, and 132 in 2014.

The number of M&A deals decreased considerably in 2017, compared to over 110 deals in 2014, 2015, and 2016. 42% of the acquisitions were made by corporations from the U.S. and Canada. 28% of the deals were all-Israeli, and in 28% of the deals, the buyers were Europe-based.

Compared to 2016, 2017 saw 18% fewer acquisitions of Israel-linked technology companies in deals valued over $100 million, according to the report. The number of deals valued over $100 million increased from 11 in 2016 to 18, though still lower than 20 deals in 2015.

The overall numbers reflect a decline in the number of exits combined with an increase in the size of acquisition and buyout deals, said Dan Shamgar, a partner at Meitar, in the report. "In the coming years, many mature companies will reach the stage of making critical decisions about their future. Given the fact that Nasdaq IPOs continue to be challenging, companies should explore multiple alternatives, such as IPO in Tel Aviv and private mergers," Mr. Shamgar said.

Venture capital-backed Israeli-linked technology exists totaled $2.88 billion in 2017 compared to $2.52 billion in 2016, contrasting global trends. According to a December report by Seattle-based market research company Pitchbook Data Inc., the overall value of annual global venture capital-backed exits decreased in 2017 compared to 2016, while the number of deals is declining for a third year in a row.