Israel Announces First-of-its-Kind Launch of Nanosatellites
Scheduled for the end of 2018, the event will mark the first time ever that a grouping of nanosatellites is launched in a coordinated formation
Israel is planning to launch a group of three nanosatellites to space at the end of 2018, the Israel Space Agency and the Technion-Israel Institute of Technology announced on Wednesday. The event will mark the first time that a group of nanosatellites is launched in a coordinated formation.

For daily updates, subscribe to our newsletter by clicking here .

Netherlands-based Innovative Solutions in Space B.V. will conduct the launch using an Indian-made Polar Satellite Launch Vehicle.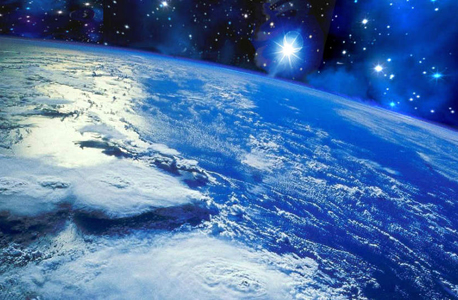 Planet Earth. Photo: NASA

Several of Israel's industrial companies are involved in the project. Rafael Advanced Defense Systems Ltd. will provide a krypton gas-powered propulsion system, the first of its kind used in a nanosatellite launch. Israel Aerospace Industries Ltd. developed a digital receptor and a navigation system for the project.

This is not the first time that Israeli-developed nanosatellite will have been launched into space. In February of last year, India sent 104 nanosatellites into orbit, two of which were developed by Ben-Gurion University of the Negev, together with Israel Aerospace Industries and Israel-linked SpacePharma S.A.

The current launch project is the brainchild of the Adelis-SAMSON Project, an initiative established by the Technion in 2012. Researchers led by Professor Pini Gurfil, director of the Asher Space Research Institute, wanted to prove that a nanosatellites can maintain their flight formation for an entire year while orbiting the Earth at an altitude of 600 kilometers, or 373 miles.

"Satellite miniaturization together with advanced Israeli technology will enable us to take Israel an important step forward in the field of nanosatellites," Mr. Gurfil said in a statement. "If we manage to prove in space that flying in formation is possible, it will be a major boost for the development of small satellites and technologies related to the miniaturization of electronic components, for efficient space processing and for space propulsion systems."

"The degree of innovation here can be compared to switching from a PC to a laptop and then to a mobile phone, which offers far more capabilities than its predecessors," he added.

The flight software and algorithms for the launch, developed in the Technion Distributed Space Systems Lab, enable the autonomous formation of several nanosatellites together. The project's communication and navigation systems will enable of autonomous and coordinated movement of the satellites.

The satellites will be used for support search and rescue operations, remote sensing, and environmental monitoring. Each satellite is about the size of a shoebox and weighs about 18 pounds.

An industry of the tiny-sized satellites has emerged in recent years as electronic components become smaller and cheaper. Consulting firm Euroconsult projects that more than 500 nanosatellites will be launched by 2019.