Mobileye to Install Driver Assistance Systems on Virginia Public Transport Vehicles
As part of a $450,000 pilot, the state will also retrofit 50 busses with pedestrian collision avoidance systems
Automotive chip company Mobileye will install its Shield+ driver assistance system (DAS) technology on all public transportation providers in Virginia, the state's Department of Rail and Public Transportation announced in late December.

For daily updates, subscribe to our newsletter by clicking here.

Virginia is the first U.S. state to implement the statewide use of vision and driver assistance systems on its public transportation vehicles. Shield+ is a system developed by Mobileye specifically for buses and other large vehicles. It is an expansion of Mobileye's original DAS technology and utilizes up to four sensors for improved blind spot detection in urban environments.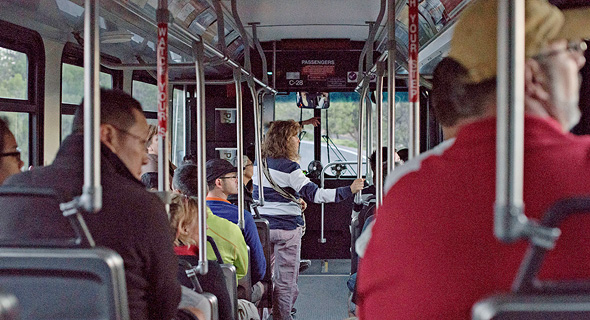 Public bus in the U.S (illustration). Photo: Bloomberg

As part of its $450,000 pilot program, the department will also fund retrofitting of up to 50 buses with pedestrian collision avoidance systems that alert bus drivers to pedestrians and bicyclists entering the vehicle's path.

Intel completed its $15.3 billion acquisition of Jerusalem-headquartered Mobileye in August.