Powermat Embraces Competing Cord-Free Charging Standard
Once upgraded, Powermat's wireless charging stations in Starbucks stores could be used to charge iPhones
On Thursday, Israel-based wireless charging developer Powermat Technologies Ltd. introduced a new charging station compatible with wireless standard Qi. Powermat's announcement came after Apple recently officially embraced Qi, implementing it on its new models, iPhone 8, iPhone 8 Plus and iPhone X. Once upgraded, Powermat wireless charging stations in Starbucks stores and McDonald's branches could be used to power up iPhones. Previously, the company offered a micro-USB device called a "Ring", allowing non-supported phones to be charged using its stations.
For daily updates, subscribe to our newsletter by clicking here.
On Wednesday, Powermat announced it will be joining the Wireless Power Consortium (WPC), the driving force behind the Qi cord-free charging standard against which it once competed.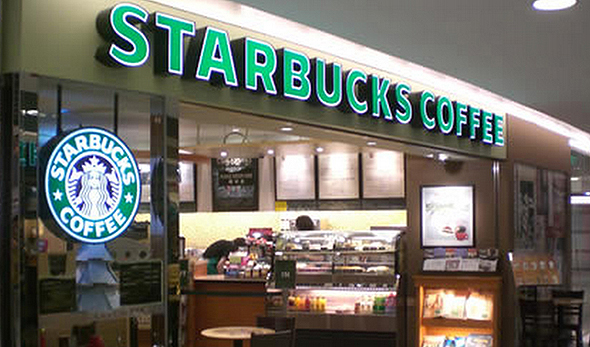 Starbucks store (illustration). Photo: Shutterstock

Since 2015, Powermat's systems have been installed in hundreds of Starbucks stores in the U.S and Europe. Powermat's systems have also been installed in McDonald's branches as well as shops, restaurants and airports worldwide.

A pioneer of cord-free charging technologies, Powermat was founded in 2007. After raising $85 million, in 2012 the company joined forces with Procter & Gamble in a venture branded Duracell Powermat, with rapper Jay-Z as spokesman. Later that year, it formed the Power Matters Alliance (PMA), an organization competing with the WPC in creating a global standard for cord-free charging.

In 2015, three members of Powermat's board of directors, including founder Ran Poliakine, filed a lawsuit against the company and its then CEO, Thorsten Heins, claiming the company is being mismanaged and run without an approved budget. The lawsuit was settled in 2016, after the resignation of Mr. Heins, former CEO of BlackBerry, who some considered responsible for the phone manufacturer's downfall.

Qi, first introduced in 2008, is an open interface wireless power transfer standard used and developed by WPC members, which include LG, Samsung and Panasonic. It is implemented in over 70 smartphone models and dozens of other devices, according to the WPC website.

Menno Treffers, chairman of WPC said in a statement that Powermat is one of the pioneers of wireless charging and that its joining WPC "further unifies the wireless charging ecosystem behind the Qi global standard, which will accelerate wireless charging adoption and make it more convenient for consumers to use wireless charging wherever they go."

"Qi has become the dominant wireless charging standard on the market and the recently launched Apple iPhone lineup is evidence of this success," Elad Dubzinski, CEO of Powermat said in a statement.