Silicon is "Unforgiving," Says Apple's Chip Chief Johny Srouji
In an exclusive interview with Calcalist, Apple's senior vice president of hardware technologies discussed Apple's ascent up the supply chain ladder, and the fine balance between what the company plans to buy from vendors and what it plans to develop in-house in the future
In recent years, Apple has been getting more ambitious when it comes to in-house chip design. Leading this push is Johny Srouji, Apple's senior vice president of hardware technologies. In an exclusive interview with Calcalist held at the company's offices in Israel Thursday, Mr. Srouji discussed Apple's way of balancing between in-house development and partnerships with vendors, and the advantage it has over chip companies.

For daily updates, subscribe to our newsletter by clicking here .

"There is a fine balance between 'you want to do everything,' and 'you want to make sure that everything that you deliver into the product is as good as it gets," Mr. Srouji said. "Apple is about focus. We focus on the things where we're going to just double-down and deliver," he added.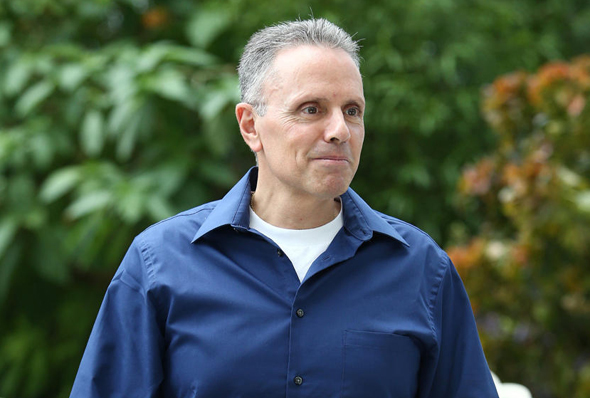 Apple's chip chief Johny Srouji

Apple works "very tightly" with vendors, according to Mr. Srouji, to make sure that whatever they deliver is made according to Apple's specifications.

Going forward, Apple will "still partner with vendors" in some cases, according to Mr. Srouji. In other cases, it will develop things internally. "We are doing more and more, and we think carefully about what we want to do versus buy," he said.

Teams led by Mr. Srouji start designing the chips years ahead of the market release date for the devices they will be powering. This timeframe requires placing bets on the next domains the company believes will matter most to users. Apple, he said, has an advantage over chip designers when making such bets.

"Silicon is unforgiving," Mr. Srouji said. "My team is already working on the chips you're going to see in 2020. You make bets. We have the system and the software. We have better knowledge versus external chipmakers about where things are going to end up. Since we own the silicon, we own the software, the operating system and everything else, we deliver, always. We deliver for the exact specification of iOS and nothing else. We don't have to worry about other operating systems."

Mistakes that need to be fixed are a major problem that makes the chip business risky. Apple goes after top engineering talent "to avoid as many mistakes as we can," he said. "If you make a mistake in the Silicon, it will cost you a lot. When it's in the field – that is pretty bad."

Mr. Srouji touted the performance of the A11-Bionic, a chip first introduced in the company's iPhone 8, as a testimony to the company's chip-design capabilities.

"It is just amazing. I'm not bragging. If you look at the CPU, graphics—It's fast, it's smart and it's power efficient – customized for Apple," Mr. Srouji said.

On Monday last week, chipmaker Broadcom announced it offered $130 billion in an attempt to buy Qualcomm.

The same day, Intel and Advanced Micro Devices Inc. unveiled a partnership to collaborate on the designs of a processor package for personal computers.

"I call it super exciting," said Mr. Srouji when asked about the consolidation happening in the chip industry.

"We work with many partners. At the end of the day, we do whatever it takes for us to deliver the best technologies into the devices, whether it's us or whether it's through a vendor. If something is changing we want to figure out what we do about it."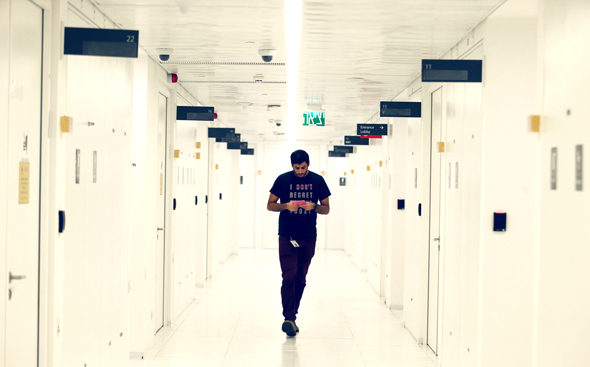 Apple's lab in Herzliya

"If it doesn't work there is a reason"

In October, Bloomberg reported that Apple told manufacturers to reduce the accuracy of the face recognition technology used in the iPhone X in order to facilitate production. Known as Face ID, the technology unlocks a user's phone by recognizing facial features. Apple denied the claims.

Last week, a reporter at Quartz described problems with Face ID's recognition capabilities when lighting conditions are less than ideal, when the user is wearing eyeglasses, and when the user is looking away from the phone.

The same week information security company Bkav Corp. said its researchers were able to fool the technology by 3D-printing facial masks.

"When Apple delivers Face ID, we deliver it in the fastest, smartest, and most secure way," he said.

"If I want to spoof and create some 3D model mask of your face—it shouldn't work. When Apple does it you know it's going to be the most secure, reliable and fastest, and if it doesn't work there is a reason. The other thing about Face ID is that actually, we learn. We learn to adapt—if you grow a beard, if you have sunglasses, if you have eyeglasses, a hat—it works."

Israeli team

In 2013, Apple acquired PrimeSense, an Israeli company developing hardware for 3D sensing, and many industry observers speculated about the Apple reasoning for the investment. Mr. Srouji said the team from PrimeSense was involved in the development of Face ID as well as other new features for Apple devices.

"The team in Israel is a key part of the overall engineering team in the U.S. and other areas of the world – wherever we have our R&D," he said. "The things they do are key to any device we ship, to all devices."

As examples, he mentioned the A11 Bionic system on the chip powering the new iPhone X, the integrated Wi-Fi Bluetooth chipset in and the Apple Watch, and the storage component in every Apple device.

"We depend on the team as part of the overall R&D team in the U.S. and other parts of the world to deliver," Mr. Srouji said. "And if they don't—bad things happen, alright?"

Apple Israel started in 2011 with the hiring of Aharon Aharon, who recently left the company to head an Israeli government agency that supports tech entrepreneurship. Now the American tech company employees 900 locally. Mr. Srouji said that the company intends to stay here for the long term.

"We wouldn't have started an effort here if it wasn't a long-term strategic plan and roadmap," he said. "We don't do things for one or two years. We are here for the long term."

Soon after setting up an operation in Israel, Apple acquired Anobit Technologies, Ltd. a local startup developing flash memory hardware. Mr. Srouji didn't rule out additional acquisitions of Israeli companies.

"Here's how we approach M&A in general and specifically also for Israel, which is similar," he said. "When we acquire a company they have to have a great technology that is differentiating and they have to have a great team and great leadership. When all these conditions are met, we make the acquisition."